Celebrated actress Elizabeth Taylor was one of the last stars of classical Hollywood cinema, with a career that started all the way back when she was young.
She had an astonishing career all told, one that spanned more than six decades. Taylor also had a widely reported personal life, with the star getting married no less than eight times, and has four children.
Taylor passed away in 2011, leaving a considerable fortune behind. Now, her last husband, Larry Fortensky, has revealed new details about their life together, as well as what she left him in her will.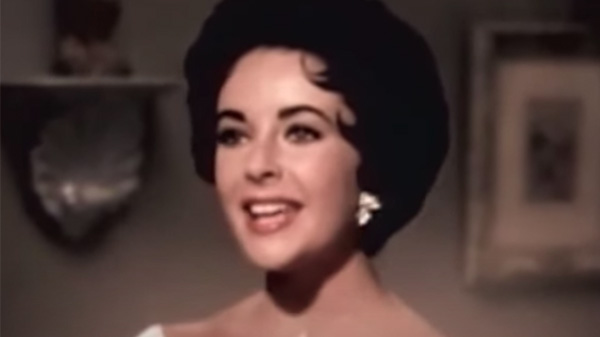 Elizabeth Taylor was born in London, England, on On Feb 27, 1932. Her parents, both American, happened to be living there when she was born. But shortly after the outbreak of World War II, Elizabeth and her parents returned to the US to start a new life in Los Angeles.
Elizabeth Taylor – early career
Taylor's parents were both art dealers, though her mother had done some work as an actress before her marriage. Their creative qualities were passed over to Elizabeth, who started dancing at a very young age.
Still a child, Elizabeth went for a screen test and ultimately signed a contract with Universal Studios soon after.
At 10, she made her Hollywood debut in the comedy film There's One Born Every Minute (1942), which she followed up with more significant roles in Lassie Come Home (1943) and The White Cliffs of Dover (1944).
Later in 1944, Taylor had her significant breakthrough role, starring in National Velvet. It proved to be a massive hit – the then-12-year-old Elizabeth grossed more than $4 million.
However, looking back on her upbringing in the middle of the Hollywood spotlight, Taylor herself admitted it wasn't all sunshine and roses. Rolling Stone Magazine asked Taylor in 1987 if her childhood had been like growing up inside of a "big extended family" at the film studios. Taylor thought of it as the complete opposite.
"It was like a big extended factory; I'm sorry to say. But if you like being smothered, I guess it was a very productive family. I was nine when I made my first films in Hollywood. I was used from the day I was a child and utilized by the studio," she said.
She added: "I was promoted for their pockets. I never felt that they were a haven. I've always been very much my own person. I had my own mother and father — they were my family, not the bloody studio."
Went off on studio executive
Unlike other child stars, Elizabeth Taylor knew how to navigate Hollywood, and eventually made the transition into a massive movie star. Her development was not without its troubles, though, and there was one particular incident that she never forgot.
"When I was 15, and Louis B. Mayer started screaming at my mother and using swear words that I'd never heard before ('I took you and your f*cking daughter out of the gutter')," Taylor recalled.
"I uttered my first swear word and told him that he didn't dare speak to my mother that way, and he and the studio could both go to hell and that I was never going to go back to his office. And I left my mother there with her eyes shut, and I think she was sort of praying."
She received two Academy Awards for Best Actress in a Leading Role for Butterfield 8 (1961) and Who's Afraid of Virginia Woolf? (1967), as well as receiving the Jean Hersholt Humanitarian Award, awarded to individuals for "outstanding contributions to humanitarian causes."
Moreover, Taylor had four additional nominations for an Academy Award – no one will forget her classical role in the film Cleopatra (1963).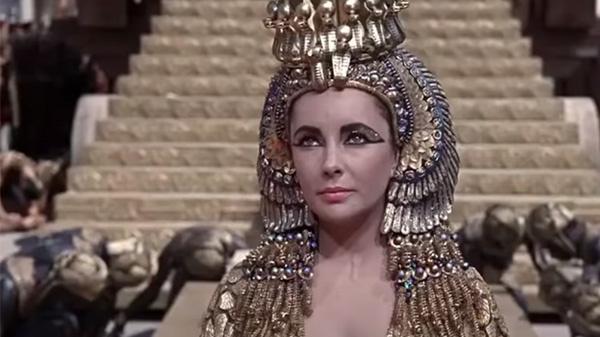 "I have never had an acting lesson in my life. But I've learned, I hope, from watching people like Spencer Tracy, Marlon Brando, Montgomery Clift, Jimmy Dean — all people who were finely tuned and educated in the art of acting," Taylor told Rolling Stone in 1987.
"They were my education. I found quite early on that I couldn't act as a puppet — there would be something pulling my strings too hard — and that I did my best work by being guided, not by being forced"
Elizabeth Taylor – personal life
But as successful as her professional life was, Taylor's personal life often was described as "scandalous."
She was married eight times to seven men – she wed Richard Burton twice – and gave birth to four children: Michael Wilding Jr., Chris Wilding, Liza Todd, and Maria Burton.
Her last marriage was to Larry Fortensky, whom she married in 1991. Their marriage lasted for five years before they divorced in 1996.
The well-respected actress reportedly suffered greatly during the last years of her life, contending with injuries, scoliosis, and skin cancer. All told, she is said to have endured more than 30 surgeries.
In 2011, Taylor was admitted to the Cedars-Sinai Medical Center in Los Angeles for congestive heart failure. She passed away six weeks later, on March 23, 2011.
"My mother was an extraordinary woman who lived life to the fullest, with great passion, humor, and love … We will always be inspired by her enduring contribution to our world," her son Michael wrote in a statement.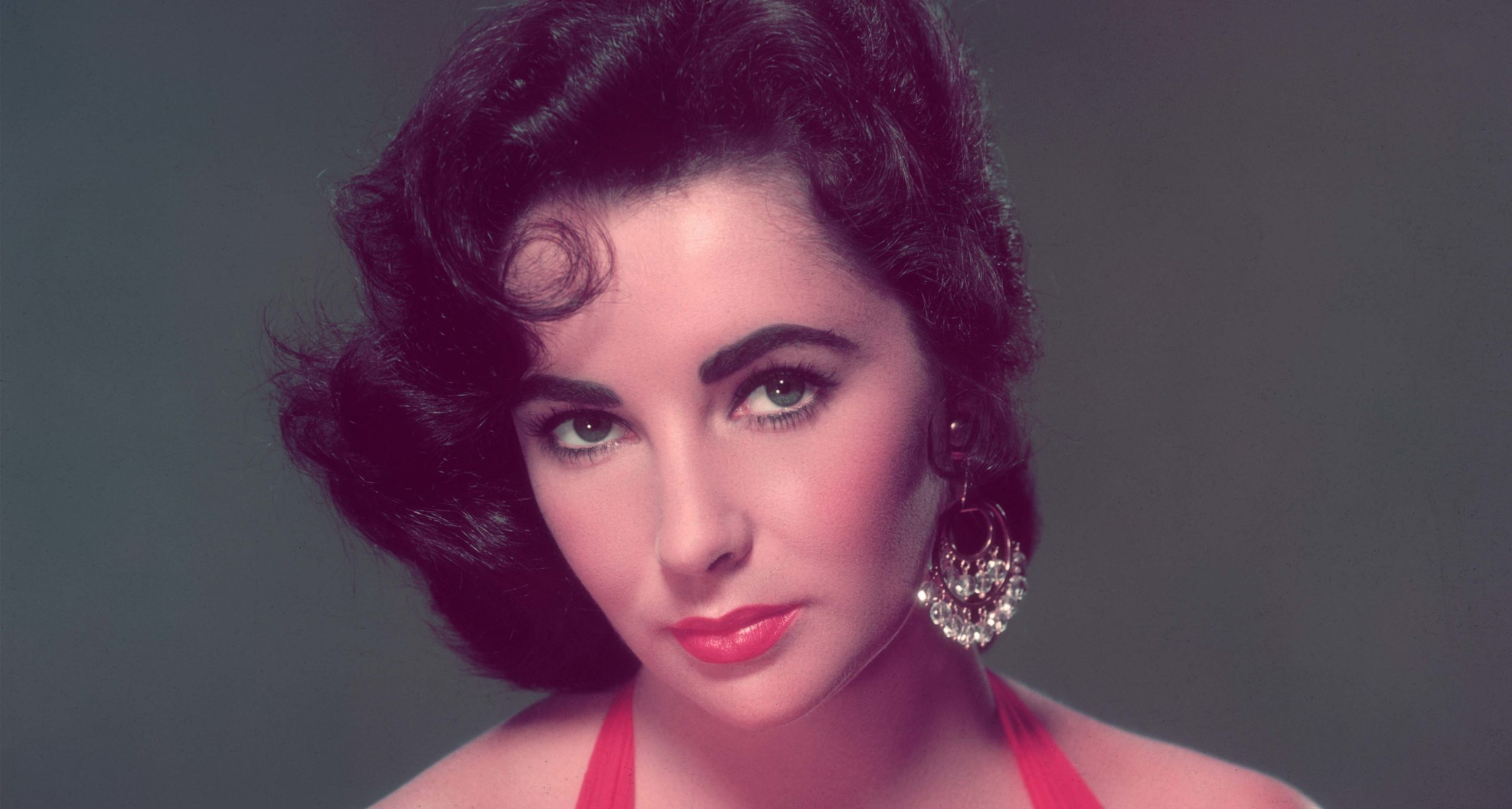 "I'm happy that she's out of her pain because she was in a lot of pain," actress Debbie Reynolds told Access Hollywood shortly after Taylor's passing.
New details of her life outside the spotlight
Before passing, Taylor had the blessing of having her kids and grandchildren over at her mansion in Bel Air, Los Angeles. Today, there are ten grandkids, and many of them work hard to keep Taylor's legacy alive.
Elizabeth Taylor was known for her bold, beautiful violet eyes caused by a rare genetic mutation. Just by looking at her grandson, Quinn, you can see that he inherited the same striking blue stare that his grandmother was known for.
"I always knew her as grandma, but in her real life, she was still larger than life," he said about growing up around Taylor, according to The Morning Show. "She was an amazing matriarch."
Elizabeth Taylor lived, as mentioned, a pretty newsworthy life. Recently, her last husband, Larry Fortensky, revealed new details about her ongoings outside of the spotlight.
Speaking with the Daily Mail, he declared "enough is enough," adding that he wanted to tell people the real story instead of just hearing lies.
Fortensky and Taylor met at the Betty Ford Clinic in 1988. She was, according to Fortensky, "in there for pills," and he for beer.
Fortensky, who was a 36-year-old construction worker, used his medical insurance from his job to check himself into the Betty Ford Center.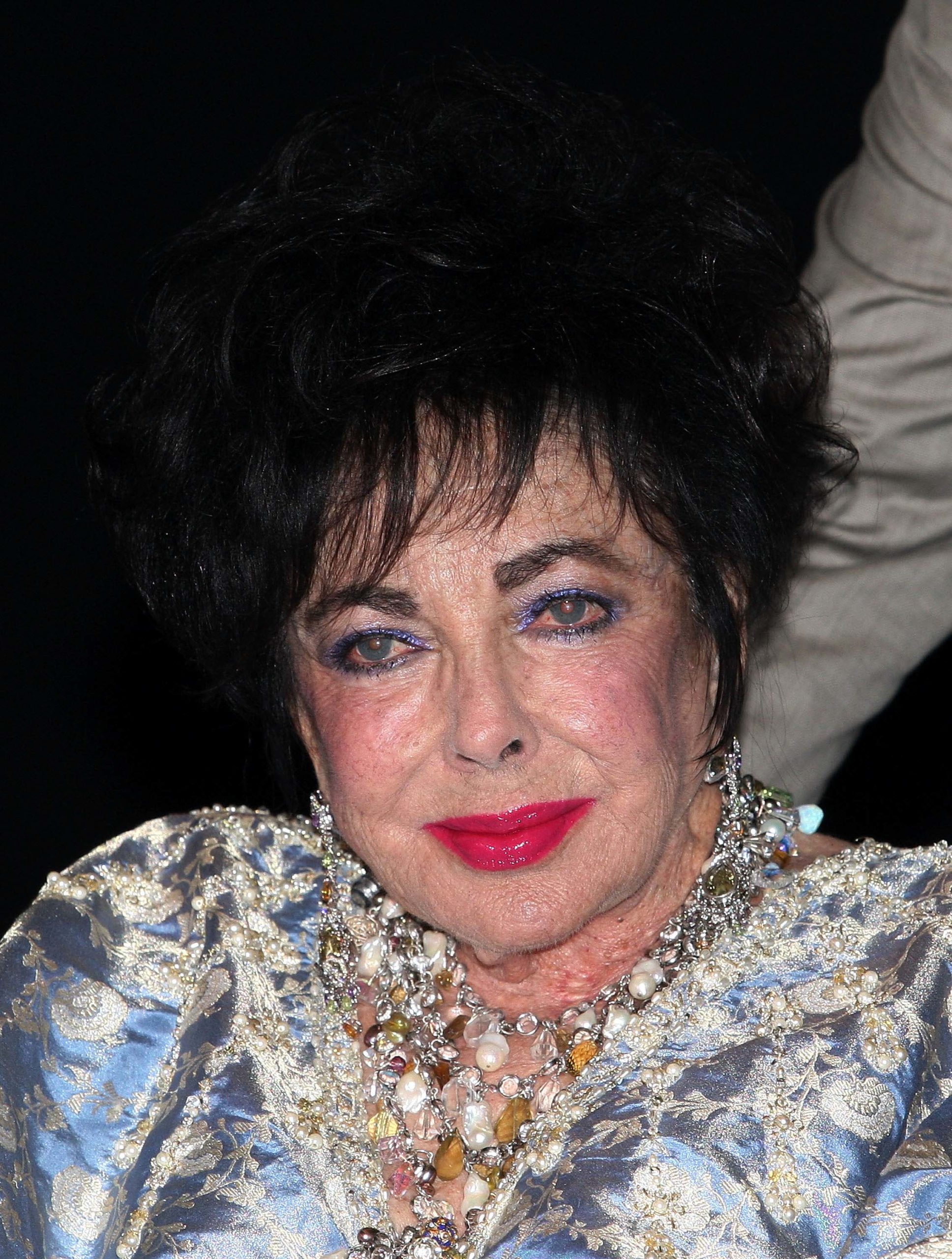 At the time, he knew who she was, adding that she was sweet and funny.
"Of course, she was very pretty, and I wasn't too bad-looking in those days either. We had an instant physical attraction," Fortensky said.
Elizabeth Taylor's marriage to their last husband
The two made it out of rehab and continued dating. Then, in 1991, Fortensky and Elizabeth Taylor tied the knot at Michael Jackson's Neverland Ranch. Singer Carole Bayer Sage was her maid of honor, and it was said that the wedding cost around $1.6 million.
As one of the biggest stars of Hollywood, one might assume that Elizabeth Taylor was a shallow person who didn't care too much about the rest of the world.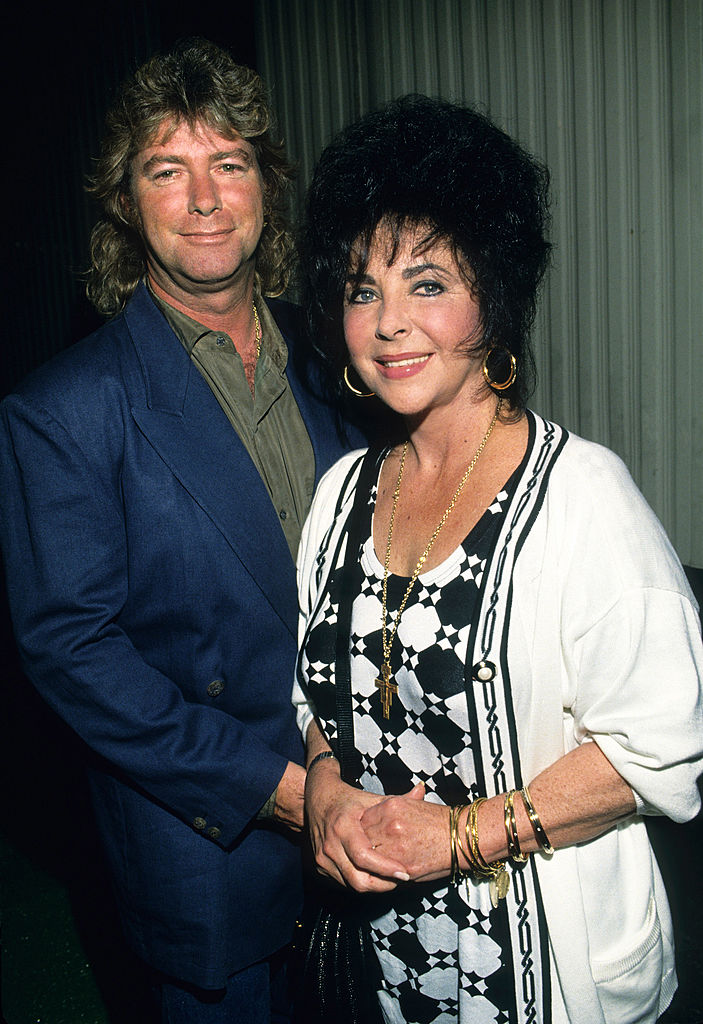 However, that wasn't true at all. Fortensky recalled that she was a wonderful person with a great sense of humor, and always wanted what was best for others.
In 1992, while on a couple's trip to Switzerland, Taylor got the spontaneous urge to go into the cold and make a snow angel. This became a greatly cherished memory for Fortensky.
"I chased her outside, and she fell in the snow and started waving her arms around giggling like a little girl. That is my favorite picture. I keep it by my bed," he said. "That's how I remember Elizabeth. She had a childishness about her. She was 20 years older than me, but I never felt she was old."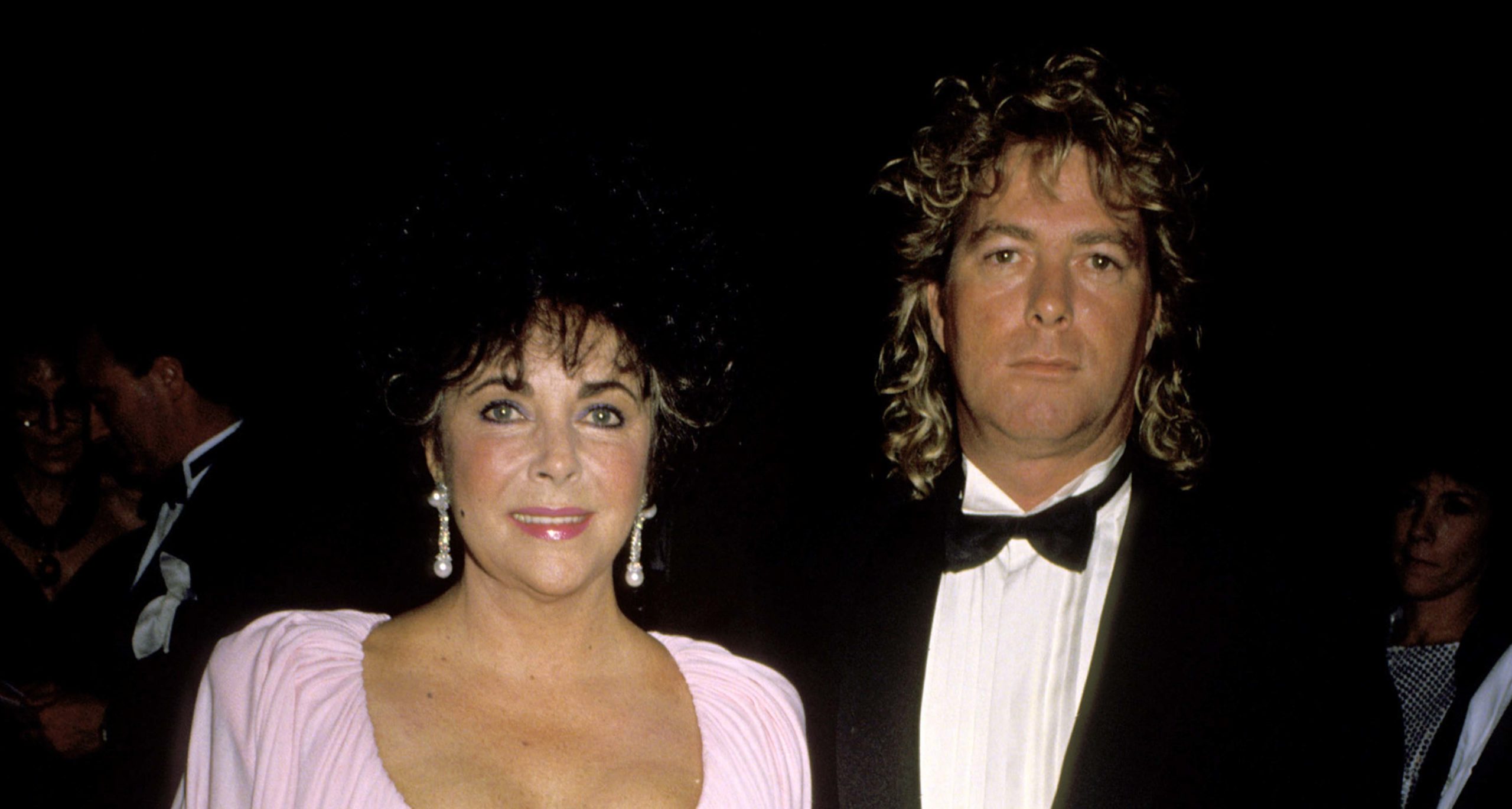 Elizabeth loved to spoil her husband. For Christmas one year, she got Larry a Harley-Davidson motorbike, surprising him by placing it beside the Christmas tree at her five-bedroom mansion in Bel Air, California.
"She never knew when she was being photographed"
Taylor also got him a BMW for his birthday – Larry, on the other hand, couldn't compete with her.
"I knew I couldn't compete with Elizabeth, so I didn't try. When she gave me the bike, I gave her chocolate-covered roses. Another year I bought her a baby lop-eared bunny which she loved," he said.
Now, the life of a Hollywood star might sound glamorous and fabulous. Sure, it comes with a big house, being recognized everywhere, and getting invitations to all sorts of fancy events. At the same time, though, many stars often paint a picture of their lives being extremely stressful.
More than a few celebrities dream of something as small as being able to walk down the street without being stopped by fans or photographers.
In the main, celebrities are forced to get used to it. But for Larry Fortensky, this was something completely new after he met Taylor.
"Everywhere we went, there were cameras. Elizabeth would put lipstick on constantly because she said she never knew when she was being photographed. I found it hard. It wasn't my cup of tea; those cameras were everywhere. Elizabeth was used to it. I never got used to it."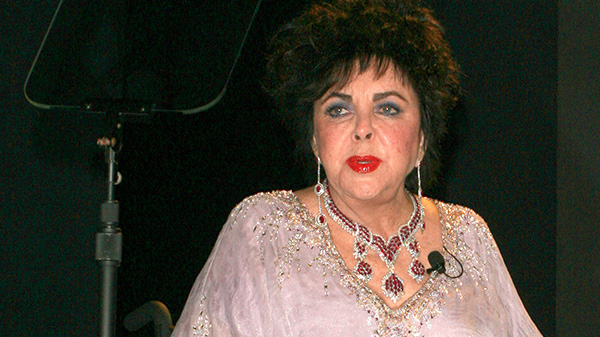 Then, in 1996, Taylor and Fortensky divorced. It was she that wanted the divorce, citing the fact that she was unhappy. That said, she was unequivocal in her stance that she didn't want them to end up hating each other, which they certainly didn't.
Elizabeth Taylor's will
Fortensky and Taylor remained close friends. He revealed that they often spoke for several hours at a time on the telephone, and their friendship was a great thing for both of them.
The last phone call they had was a day before Taylor entered the Cedars-Sinai Medical Center in Los Angeles in February 2011.
As per reports, he left their marriage with around $1 million. Elizabeth Taylor left him more than $500,000 in her will to "honor their friendship," a wonderful and heartwarming gesture for sure.
The bulk of Elizabeth Taylor's fortune, meanwhile, went to her four children after her death. Most of her jewelry and perfumes were auctioned off, with the proceeds going to The Elizabeth Taylor AIDS Foundation.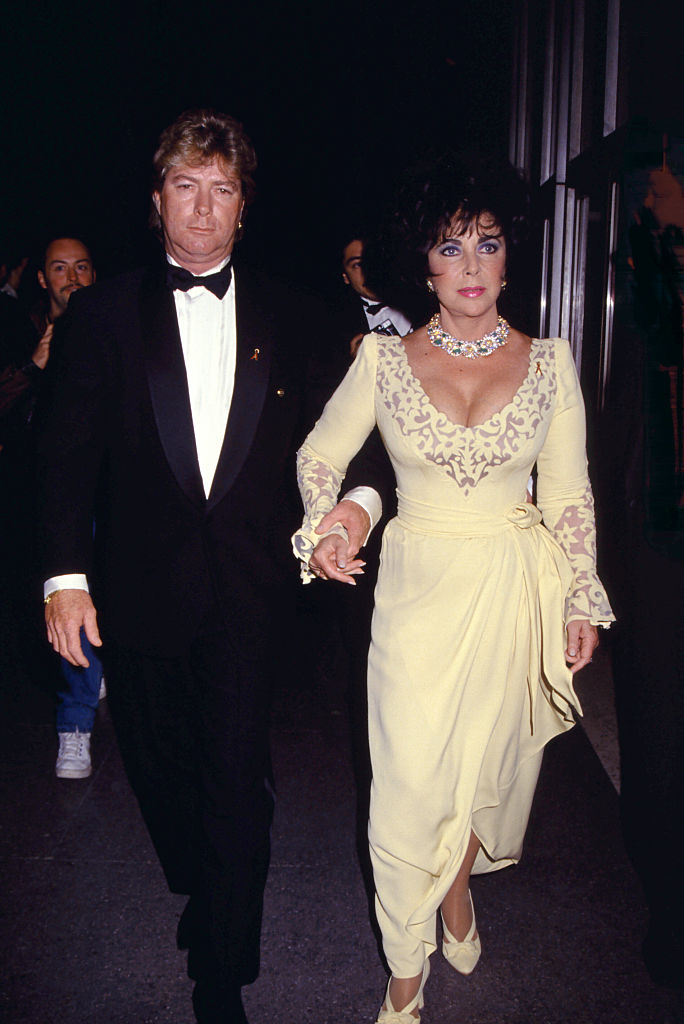 After their marriage, Larry left the glamorous Hollywood life and bought a house in Temecula, California. His life changed forever after a drunken fall in 1999 – he was uninsured and ended up spending all his money on medical bills.
Though Elizabeth Taylor is gone, the memory of their relationship, and the many good times they shared, will be forever with him.