Jon Cryer has been a known face on the acting scene for a very long time, but he became a real superstar to worldwide audiences when he starred as Alan Harper in the sitcom Two and a Half Men, alongside Charlie Sheen.
Cryer and Sheen became great friends on the set, but they also underwent some thought times, including Sheen being fired. Jon also got a divorce, and has even revealed since that he once paid for sex.
However, today, the Walk of Fame-honored actor has found love again, and has children. Interestingly, his now-wife initially thought he was gay when they first met, and that Cryer was destined to become her "gay friend."This is all you need to know about Jon Cryer!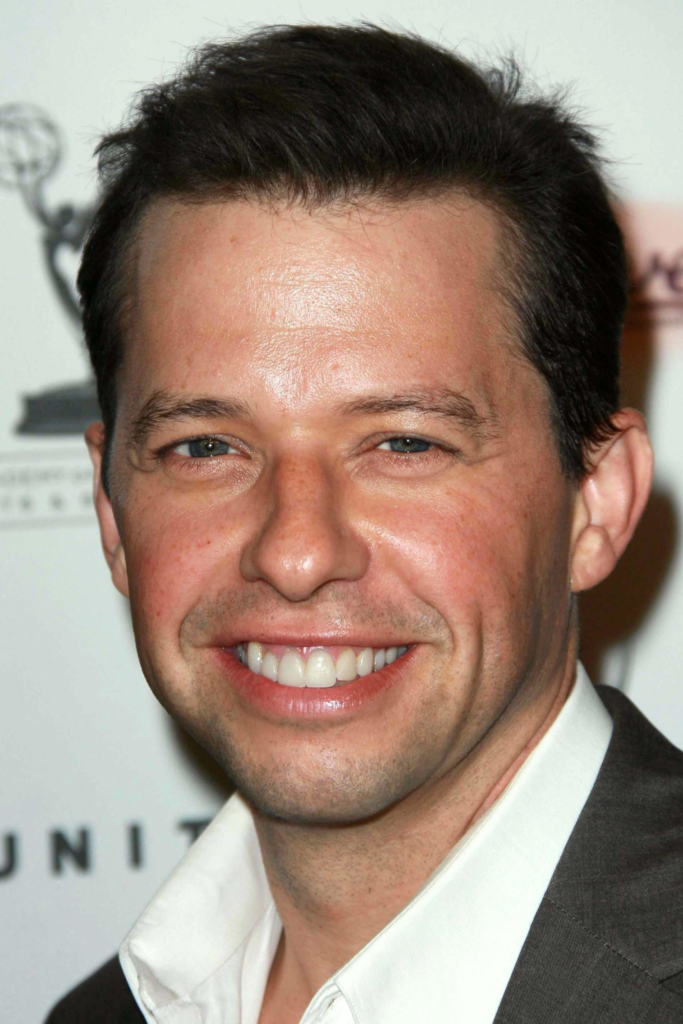 Every actor and actress searches ceaselessly for their big breakthrough. For some, these breakthroughs come at a very early age, while others are forced to fight their way through the entertainment business, hoping to score that one significant role in a film, television series, or in theater.For actor Jon Cryer, the most prominent role of his life thus far came after a series of rocky years. He starred in many television shows, but virtually all of them had flopped.
The failures took their toll on him, while many of his critics thought that he just wasn't destined to reach the upper-echelons of on-screen stardom.It was at that point that he scored the role of Alan Harper in Two and a Half Men. He starred alongside Charlie Sheen, and the show made him a worldwide star.Since the start of the now-classic sitcom, Cryer's life has changed very much. He's been through a divorce, remarried, and even welcomed children.So how did he get there in the first place?Jon Cryer was born on April 16, 1965, in New York City. Both of his parents, mother Gretchen Cryer and father David Cryer, worked as actors. One might say that Jon was born for the stage."I was born on a Friday night at 8:15 – 15 minutes after showtime. And my mom is a playwright, so I grew up in that world," Cryer told Ability Magazine.
"I knew pretty much, from when I was eight or nine years old, that this is what I wanted to do, just because it's so stupid, it's such a silly job. I kind of can't believe people get paid for it."Cryer got to hang out backstage at both on and off-Broadway theaters, and his father was actually in a production called The Fantasticks, which ran off-Broadway for more than 30 years.
"When you're a little kid, and you're backstage seeing all these crazy, magical people floating in and out of your life, it can't help but cast a spell on you," he said."I wanted to be a part of that.""It was this or nothing"At first, Cryer fell in love with the theater. At the same time, however, he loved movies, and from the age of seven, he recalled that he watched pretty much every television show going.When Jon was four years of age, his parents divorced, and his mother assumed custody. She worked as both an actress and writer, and made sure that her son joined her at work. That led to his first job in acting, as he appeared alongside his mother in a television commercial for vitamins.
Jon was hooked, and decided to pursue a career in the entertainment business. He got his first job as an usher – the person who usually welcomes and shows people where to sit – and later as a house manager, a job that entailed him cleaning toilets.Now, it should go without saying that the entertainment industry, especially in New York, is very competitive. Cryer learned early on that acting wasn't necessarily something one could make a living out of."But of course, many people do it and don't get paid. That was something I learned later. But at any rate, I went to a theater camp in upstate New York and was doing 18 musicals a summer," he said."It was one of those things where I never gave myself another option. I never really had anything to fall back on. It was this or nothing.""But I didn't give myself an alternative," Cryer added.
"And I also got incredibly lucky because when I was about 17 or 18, there was a huge burst of teen movies and lots of parts for people my age. You can't bank on that.Jon Cryer – big breakthrough in 'Pretty in Pink'"But I just got lucky. So I started working when I was 18 got my first couple of jobs. My first gig was as Matthew Broderick's understudy in Brighton Beach Memoirs; I lasted six weeks before they fired me."
Instead of going to college, Cryer put everything he had into one basket: to try and make it as an actor. He went to study at the Royal Academy of Dramatic Arts in London, appeared in some productions, and made guest appearances on television.Read more
Jon Cryer's 1st kiss with wife Lisa was on set after she thought he could be her "new best gay friend"