Veteran star Judi Dench is an interesting, funny, and incredibly talented person – she just exudes class.
But the Oscar-winning star has also struggled a lot throughout the years – the tragic passing of her husband and her decade-long battle with a 'traumatic' sight condition has taken a toll on the 88-year-old actress.
Dame Judi Dench attends a Memorial Service for Sir Richard Attenborough at Westminster Abbey on March 17, 2015, in London, England. (Photo by Neil Mockford/Alex Huckle/GC Images)
Dame Judi Dench has had a fantastic career spanning over 60 years, and she still has such a sweet expression of youth on her face. Since making her professional debut in 1957, Dench has been regarded as one of Britain's best actresses.
The English-born Dench can look back on a legendary career on the stage and screen – she's done it all and is praised everywhere she goes.
But even though she's proud of her legacy, the iconic actress doesn't like to be called a "national treasure."
"For one thing," she told People, "it's a terrible label. So dusty, so dreary. For another, it relegates me to being an 86-year-old woman. Whereas in my mind's eye, I'm 6ft and willowy and about 39."
But regardless of whether Dench feels like a young woman, her personal life testifies that she's been through a lot. And now, at age 87, the ailments are starting to set in — as is often the case with us all as we grow older.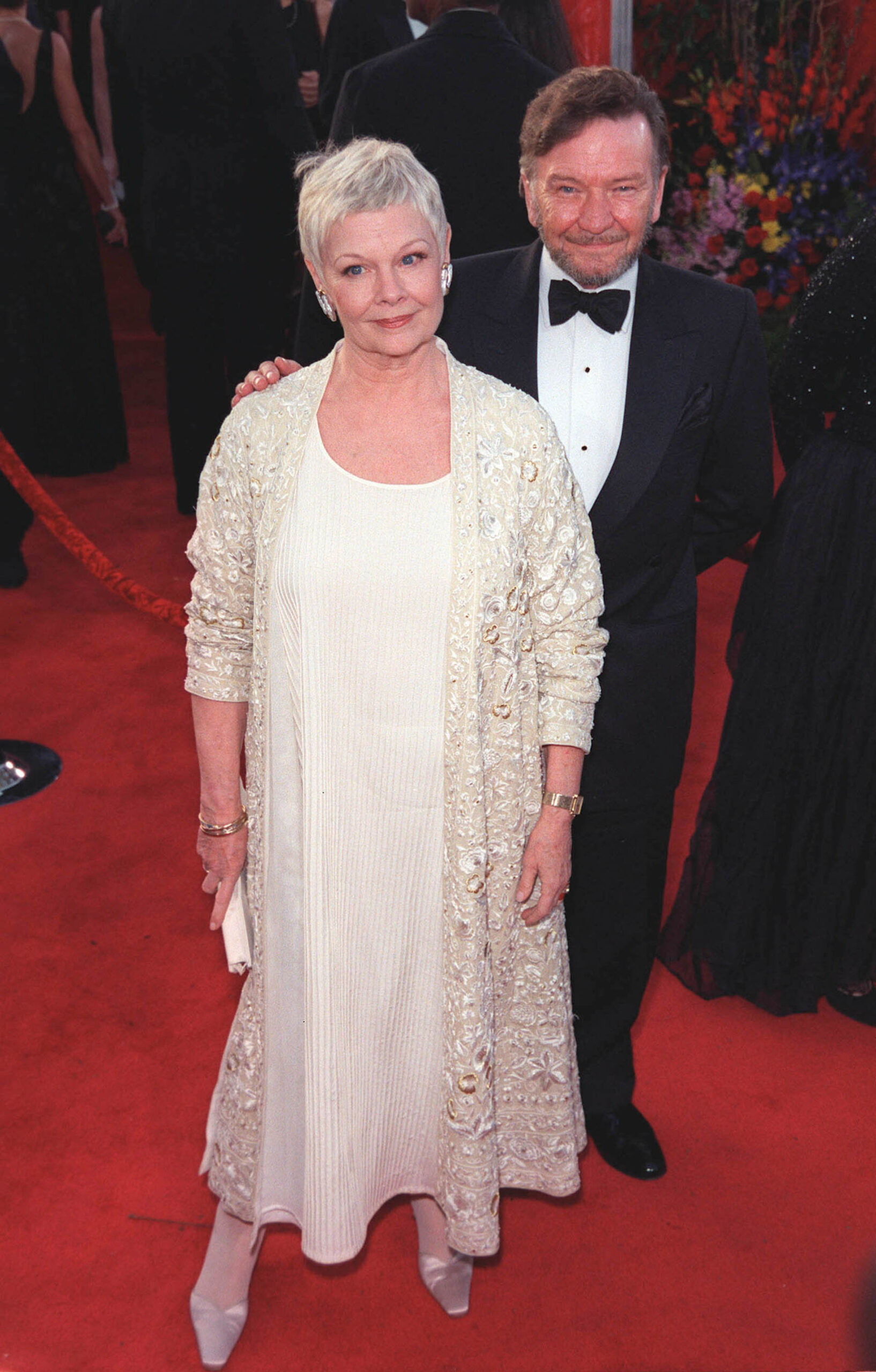 The Oscar-winning actress lost her husband of 30 years, Michael Williams, back in 2001. The couple married in 1971 and had a loving relationship until his death from lung cancer. In 2010, Dench was featured in a heartbreaking interview where she opened up about losing the love of her life.
Fighting back her tears, Dench said that she would never get over losing her husband. Michael was 65 when he passed.
"He was the most unselfish man, and he wouldn't ever attribute that to anything that might be between us… Oh, God, how he used to make me laugh. He used to make me howl," she said.
Dench never thought that she would find love again after Michael's death. But since 2010, the actress is in a relationship with David Mills, a conservationist.
"I wasn't even prepared to be ready for it. It was very, very gradual and grown up. It's just wonderful," she told The Times in 2014.
Judi Dench's eye condition
In recent interviews, Dench has declared that she's not planning to stop acting anytime soon – though it's a lot harder for her to perform these days.
The actress has previously discussed her battle with advanced macular degeneration, but in a recent appearance on The Graham Norton Show Dench described how her eyesight has changed in the past decade.
"It has become impossible and because I have a photographic memory, I need to find a machine that not only teaches me my lines but also tells me where they appear on the page," the 88-year-old actor said when discussing the difficulty she faces when learning her lines.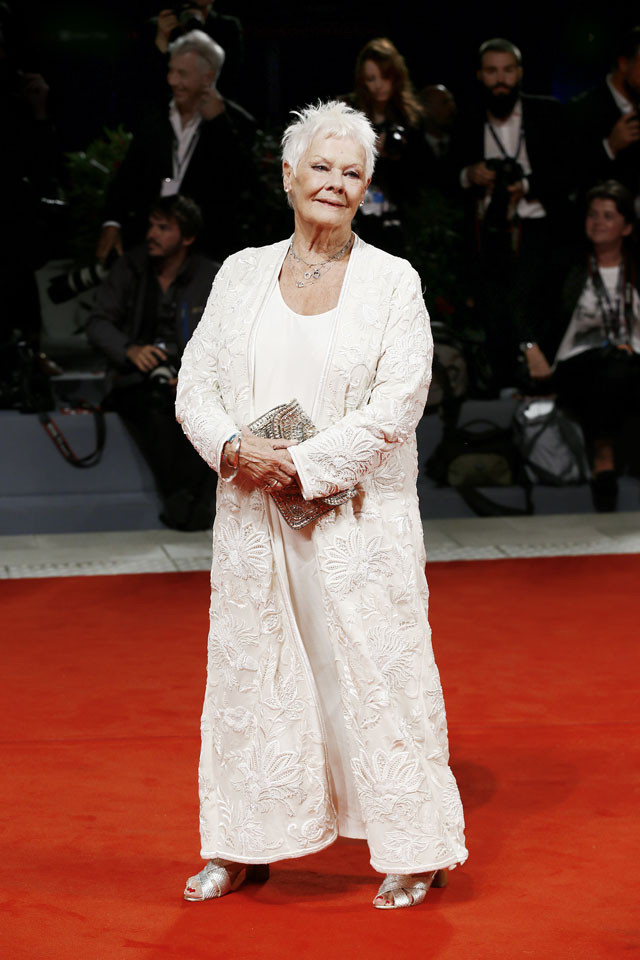 In 2012, the Oscar winner revealed she had macular degeneration, a condition that blurs your central vision.
"In response to the numerous articles in the media concerning my eye condition – macular degeneration- I do not wish for this to be overblown," she told ET at the time.
"This condition is something that thousands and thousands of people all over the world are having to contend with…and it's something I have learned to cope with and adapt to — and it will not lead to blindness."
No cure
While there's no cure, treatment can help slow the progression.
However, ten years later, Dench explained her eyesight has worsened, making it "impossible" to read. In an interview with Louis Theroux in 2022, she was asked how bad her condition was.
"Bad. Bad enough. Bad enough in that you're quite fuzzy. You're just a tad fuzzy," Dench answered.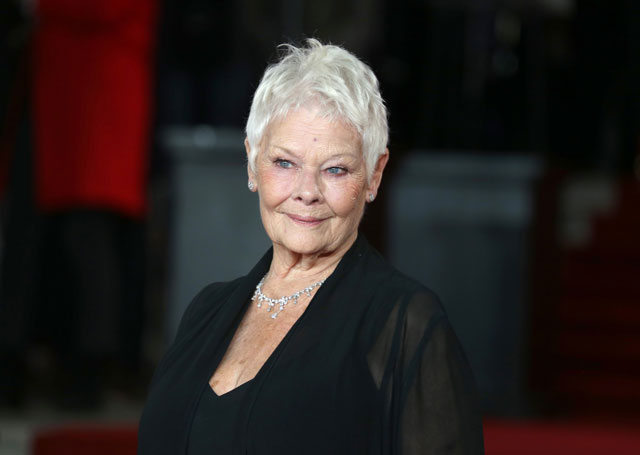 Sadly, her bad eyesight is affecting her personal life as well.
"I can't read the paper now, I can't do the crossword, I can't read a book," she told Radio Times in 2021.
Even though certain aspects of acting have become extremely difficult, the 88-year-old Dame has no plans of retiring.
"I don't want to retire. I'm not doing much at the moment because I can't see. It's bad."
Instead, she relies on industry friends to help her.  And thankfully, the beloved actress has a photographic memory.
"You find a way of just getting about and getting over the things that you find very difficult," Dench said. "I've had to find another way of learning lines and things, which is having great friends of mine repeat them to me over and over and over again. So I have to learn through repetition, and I just hope that people won't notice too much if all the lines are completely hopeless!"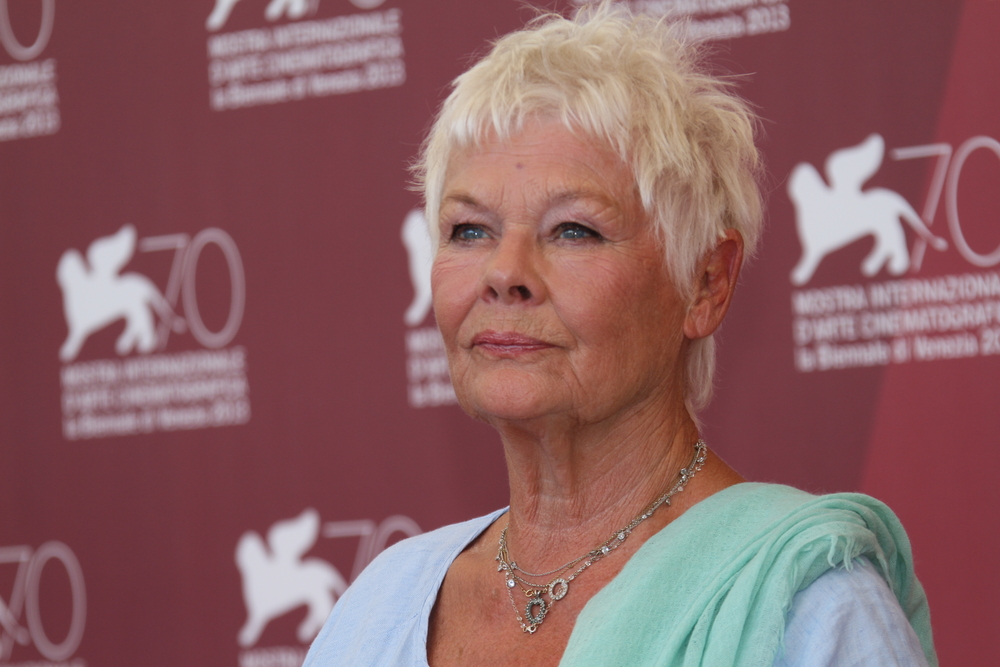 Advanced macular degeneration is a terrible disease that affects countless people around the world. It robs people of their sight, and even worse there is no cure.
I hope that one day we can find a cure.
Please share if you are a fan of Judi Dench.