Kenny Rogers is probably one of the singers who had the most influence on country music – something that became very clear after his tragic death earlier this year.
Just hours after his passing, social media was flooded with sorrowful tributes to the much-loved country music legend who left an indelible mark on the history of American music.
Over the course of his whole career, Kenny worked extremely hard for every penny he earned and made sure he shared his wealth with his wife Wanda Miller and his five kids.
At the time of Kenny's death, the three-time Grammy award winner was valued at a huge and really impressive sum …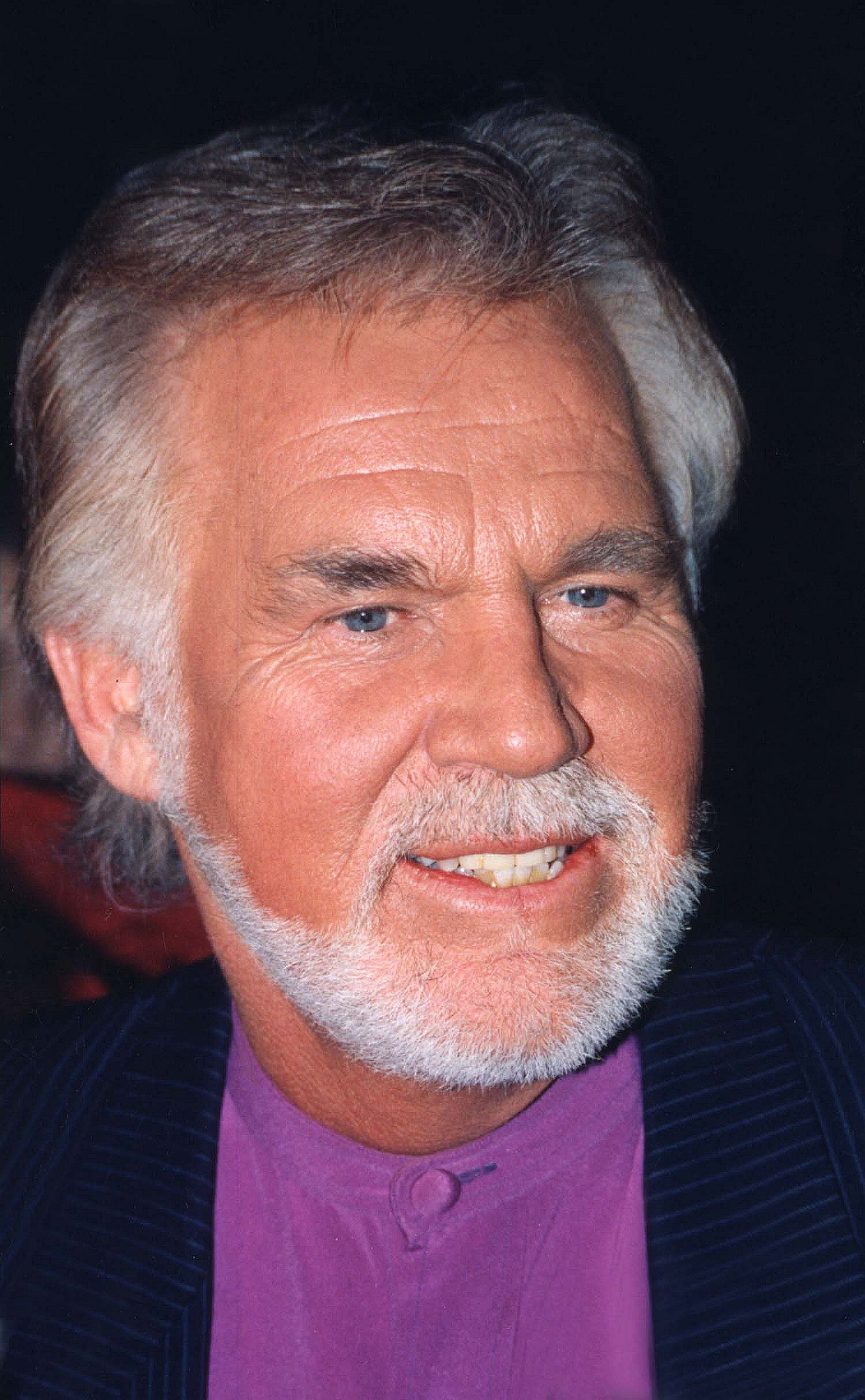 Early life – Kenny Rogers's youth
Despite his enormous success on both the country and pop charts, many people have testified that Kenny Rogers was a slightly different sort of country music superstar – he was kind, very unselfish, and humble to the last.
Much of his personality can be traced back to his troubled childhood at the tail end of the Great Depression. Kenneth Donald Rogers came into the world on August 21, 1938, in Houston, Texas.
Kenny was born into a very poor family. He grew up with his parents and six siblings in a federal housing project in Houston, on the wrong side of the tracks.
"We were on welfare most of my childhood," Kenny said.
His dad worked as a carpenter but struggled with alcoholism, something that naturally affected Kenny and the whole family.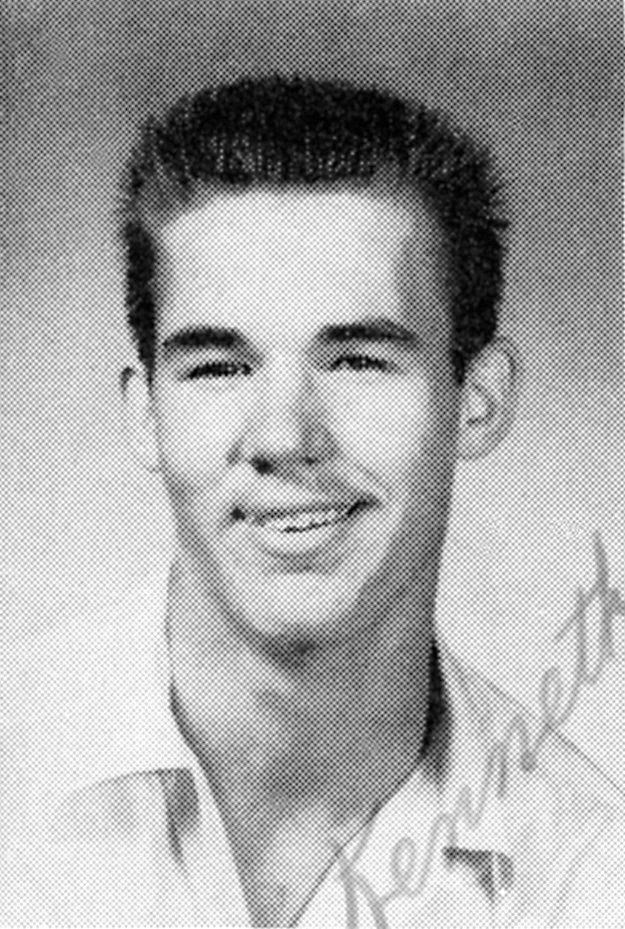 His dad had a drinking problem
"I think that one of the real tragedies in my life is that I never really got to know why my dad drank. He couldn't really support his family and I think it just broke him down. It breaks my heart that I didn't know that before he passed away," Kenny said in 2012.
His father's troubled relationship with alcohol had long-term consequences for Kenny.
"I never drank in my life. I saw it destroy him and saw it destroy other people I work with, so I made a conscious decision about this," he said.
Kenny's challenging upbringing at least offered something good. He developed an iron will and knew what he wanted. In his autobiography, "Luck or Something Like It", Kenny describes how his childhood shaped him:
"I think it made me more determined. One of the things I talk about in the book is the fine line between being driven and being selfish. I think there were times in my life I was so driven I became very selfish, and I'm not proud of that. I think it's a realization I came to when I was writing this book".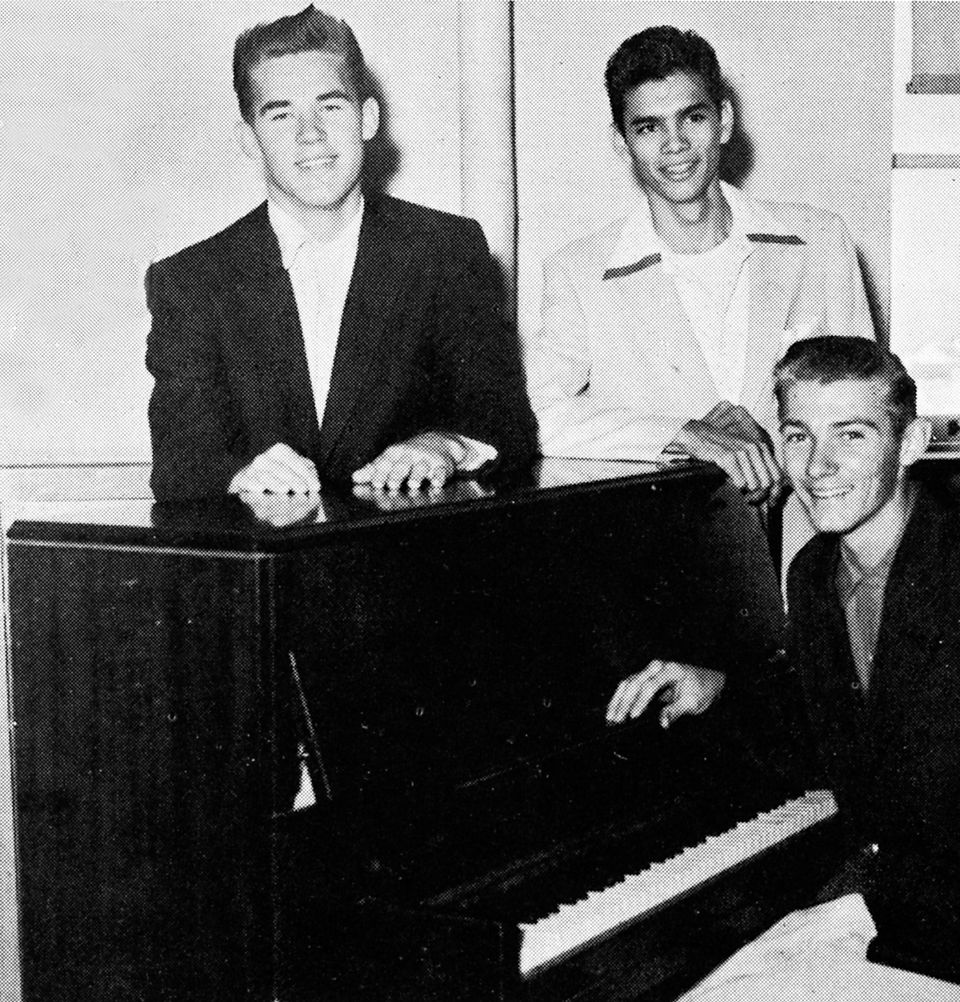 As early as high school, Kenny knew he wanted to become a singer and pursue a music career. But nothing came for free – before Kenny became famous, he made a living as a busboy at the Rice Hotel in Houston. He also cleaned the floor in a hat shop to earn some extra cents. In his youth, Kenny never really learned how to manage money. According to himself, he would spend every dollar as he got it.
Kenny, who was the first in his family to graduate high school, started his first band in the late 1950's, a group called the Scholars.
Kenny wasn't the lead singer of the band, but he had his own spotlight number, called "Moonlight in Vermont". The Scholars managed to score a few local hits that sold around Houston. Through this, Kenny got a taste of what it meant to be famous and appreciated – not least among the girls.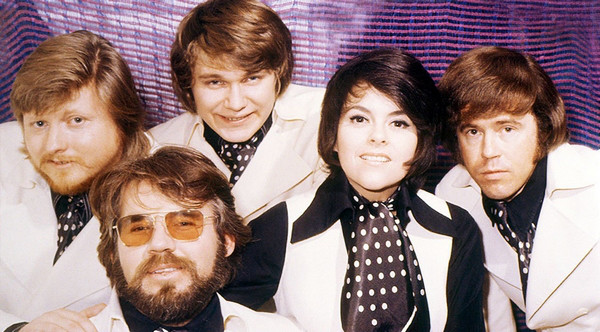 His brother, Lelan, remembered a particular highlight from the beginning of Kenny's career when he sang solo at a local concert.
"All the little girls started screaming and carrying on. It was just like Elvis. And my wife leaned over and said to me, 'There's your star.' I said 'That's no star, it's just my kid brother,'" Lelan recalled in 2014.
In 1958, Kenny then had a minor breakthrough when he recorded the hit single "That Crazy Feeling". He also made an appearance on the popular music program American Bandstand.
During the early years of his music career, Kenny experimented with many different styles of music. He played bass in a jazz group and tried folk-style pop when he joined the band New Christy Minstrels in 1996. With the group First Edition, which mixed many different music styles, Kenny had another hit; the psychedelic song "Just Dropped In (To See What Condition My Condition Was In)".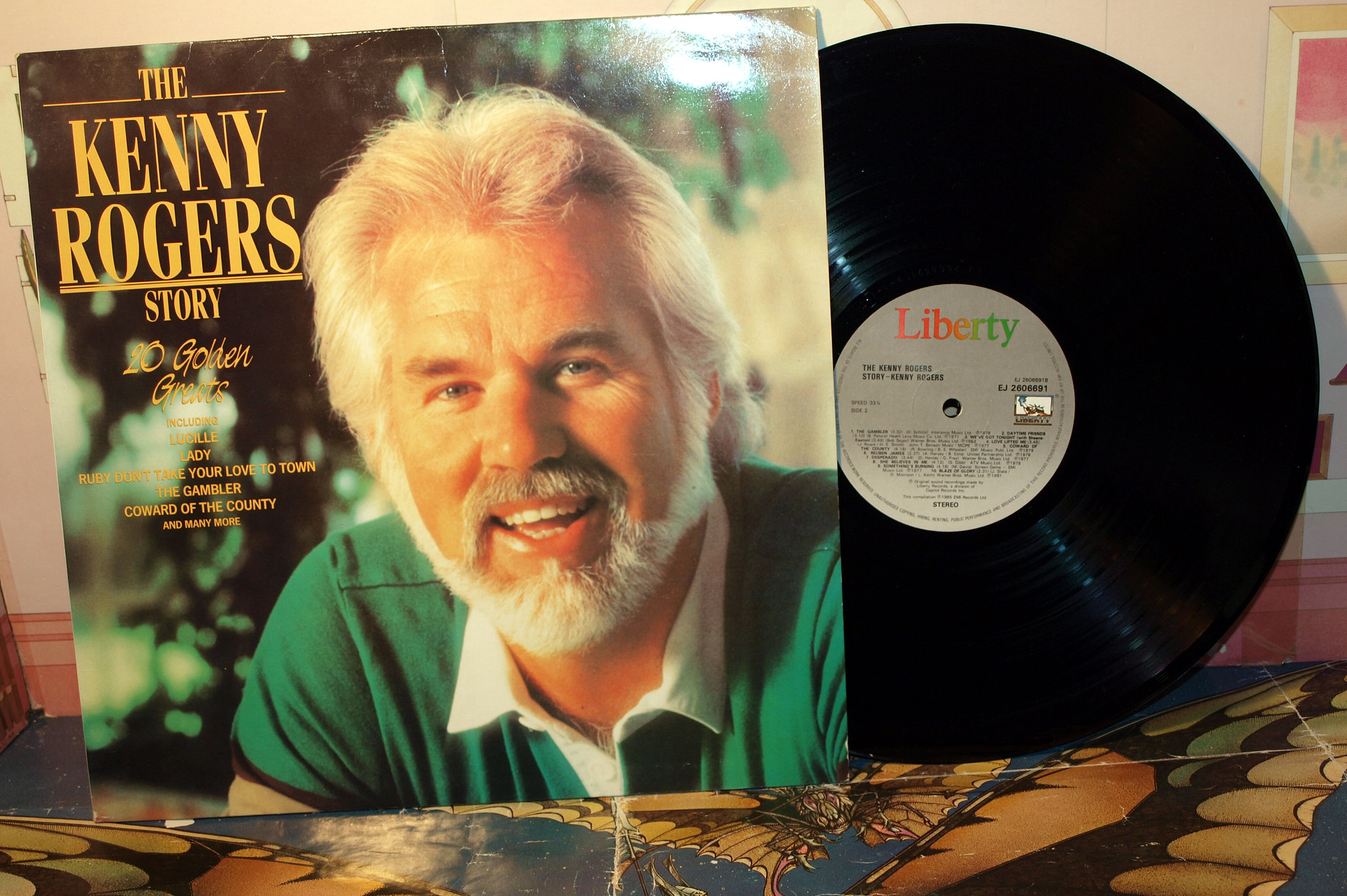 Mainstream success
In the mid-1970s, Kenny once again embarked on a solo career and this time he would become a household name all across the United States.
His focus turned to country music. The ballad "Lucille", released in 1977, became a huge success. The song gave Kenny his first Grammy – though he had been highly hesitant to do the song from the beginning.
According to the song's producer, Larry Butler, Kenny thought "Lucille" was too country and not really appropriate for him to do.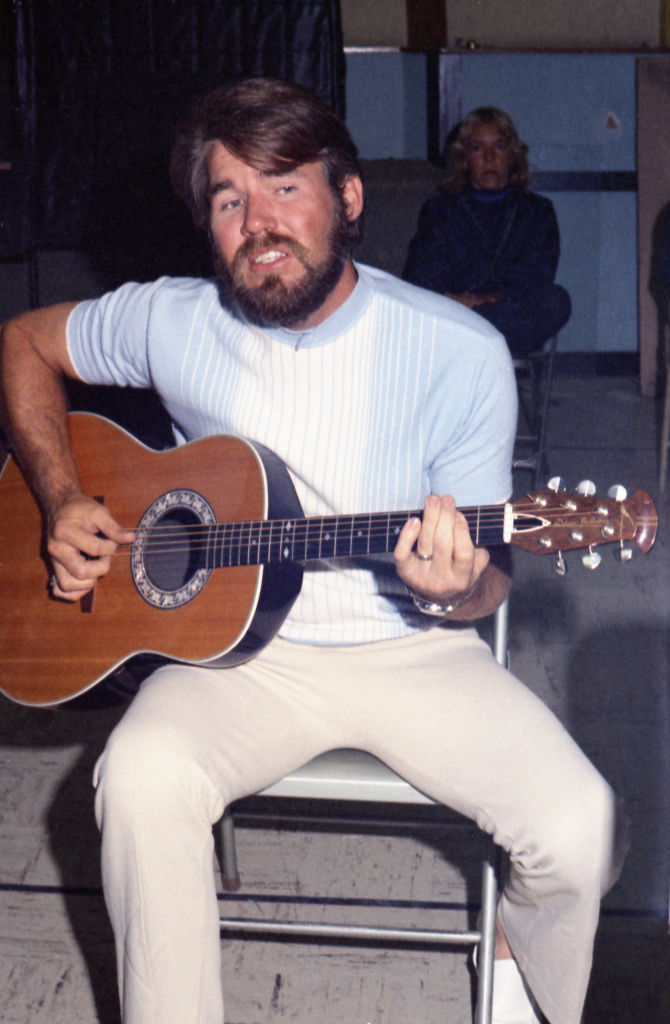 But was that really the truth?
"I knew it was gonna be a hit, Larry Butler and I both," Kenny told author Bill DeYoung.
"We remember the story differently. He remembers me not liking it, and I don't … but whatever's real is real. But I remember both of us looking at each other – and I think we both really, truly felt this was gonna be a major country record. I don't think either one of us ever dreamed it would be what it ended up being."
In 1978, Kenny followed up his success with "The Gambler". The instant hit became one of Kenny's most famous songs and earned him another Grammy.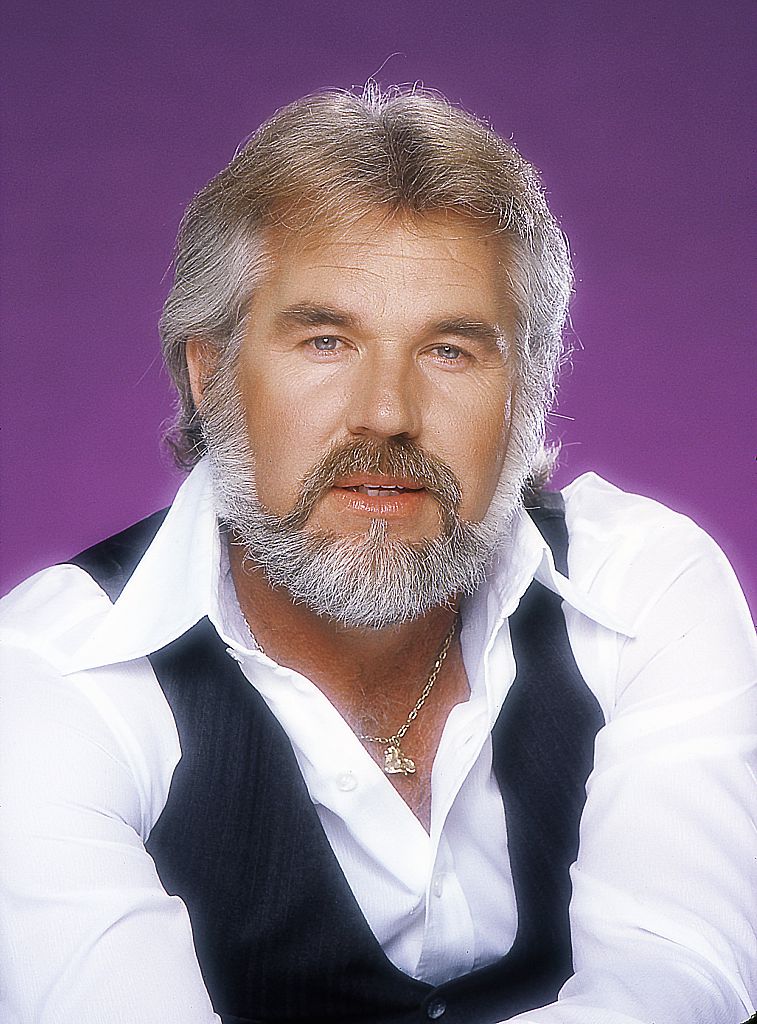 "I think I've had songs that were bigger in sales. But none that were bigger in identity for me. I go to Korea and people say 'Oooh, the gambler.' And it's really sweet. It's really cute", Kenny said.
When mentioning Kenny Rogers, however, people don't only think of his hits as a solo artist. He became at least as well known for his duets and, above all, his collaborations with country legend Dolly Parton.
The iconic duo recorded several songs together, the most famous of which, "Islands in the Stream", was released in 1983.
Partnership with Dolly Parton
The song, written by the Bee Gees, topped the charts and was honored with the Academy of Country Music Award for Single of the Year.
In 2017, Dolly Parton and Kenny Rogers performed the song for the very last time together, at Kenny's final show in Nashville. When Kenny passed away in March of 2020, Dolly wrote a heartfelt tribute to her beloved friend.
"You never know how much you love somebody until they're gone. I've had so many wonderful years and wonderful times with my friend Kenny, but above all the music and the success I loved him as a wonderful man and a true friend," she wrote.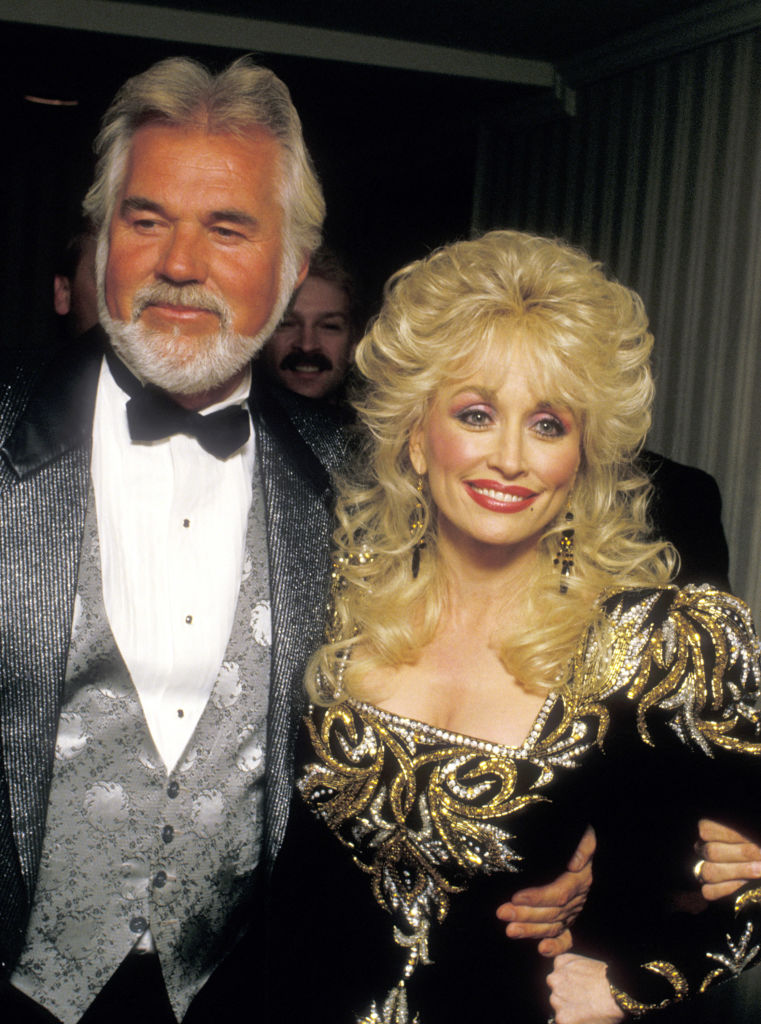 At the peak of his career, Kenny Rogers had everything one could dream of. He had sold $250,000,000 worth of records, owned a private Lear jet, and lived on his 1,200–acre farm in east Georgia.
For a man who was said to be "unskilled" with money due to his tough upbringing, Kenny Rogers had done rather quite well …
On the other hand, it was never the money that drove him …
"I'm ambitious, but success is not what drives me," he once said.
"Happiness drives me. I would've been content being a local musician, I think, playing my music as long as I could make my house payment and my car payment, and have a lifestyle I was happy with. I would've been happy with that."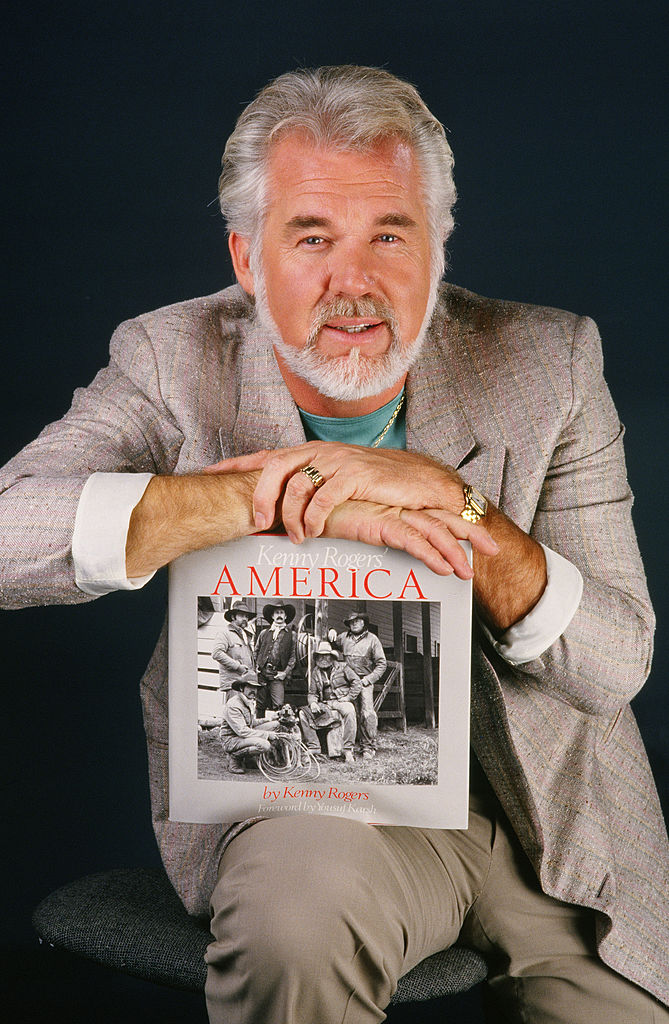 Kenny Rogers was not only a successful musician. Among other things, he was a good actor, starring in several films. His most famous role came in the movie "Six Pack", where he played a race-car driver. It ended up grossing $20 million in US box office sales.
Over the course of a career that spanned more than six decades, Rogers had time to test many things. He was an entrepreneur and in 1991 partnered up with the CEO of Kentucky Fried Chicken to launch his own restaurant franchise, Kenny Rogers Roasters.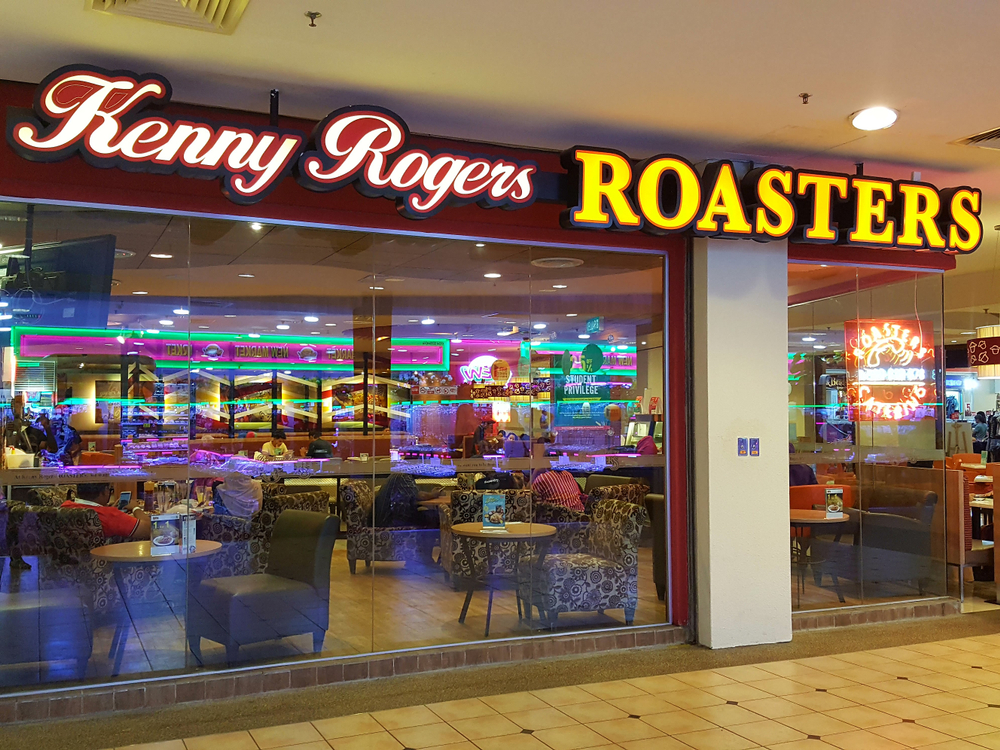 After a few years, Kenny sold the restaurant to Nathan's Famous. He shifted focus once again and created his own record label, Dreamcatcher Entertainment.
Kenny Rogers's wives
Kenny Rogers was truly a lady's man, according to many. He married five times and had five children. Yet to hear Kenny himself tell it, appearances can be deceiving. Maybe he wasn't the flirtatious singer that many portrayed him as.
"And this may seem like an absurd statement, but every woman I married, I really loved when I married her. And I do not blame them for the marriage falling apart. I blame myself and my chosen field of music. That's why I say that music is a mistress, because you can not wait to get out there to it, and usually the mistress wins in a situation like that," Kenny said.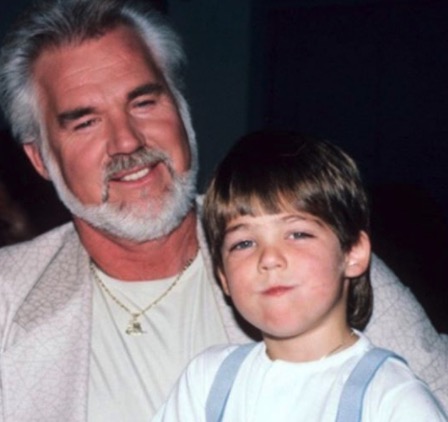 First marriage
Kenny's first marriage was to Janice Gordon, his teenage sweetheart. The singer was only 19 they tied the knot in 1958.
There was a reason the couple hurried to the altar, something Kenny described in his memoirs. According to Kenny, Gordon became pregnant the first time they shared a bed together, and the unexpected pregnancy created friction between Kenny and Gordon's parents. So they decided to get married as soon as possible.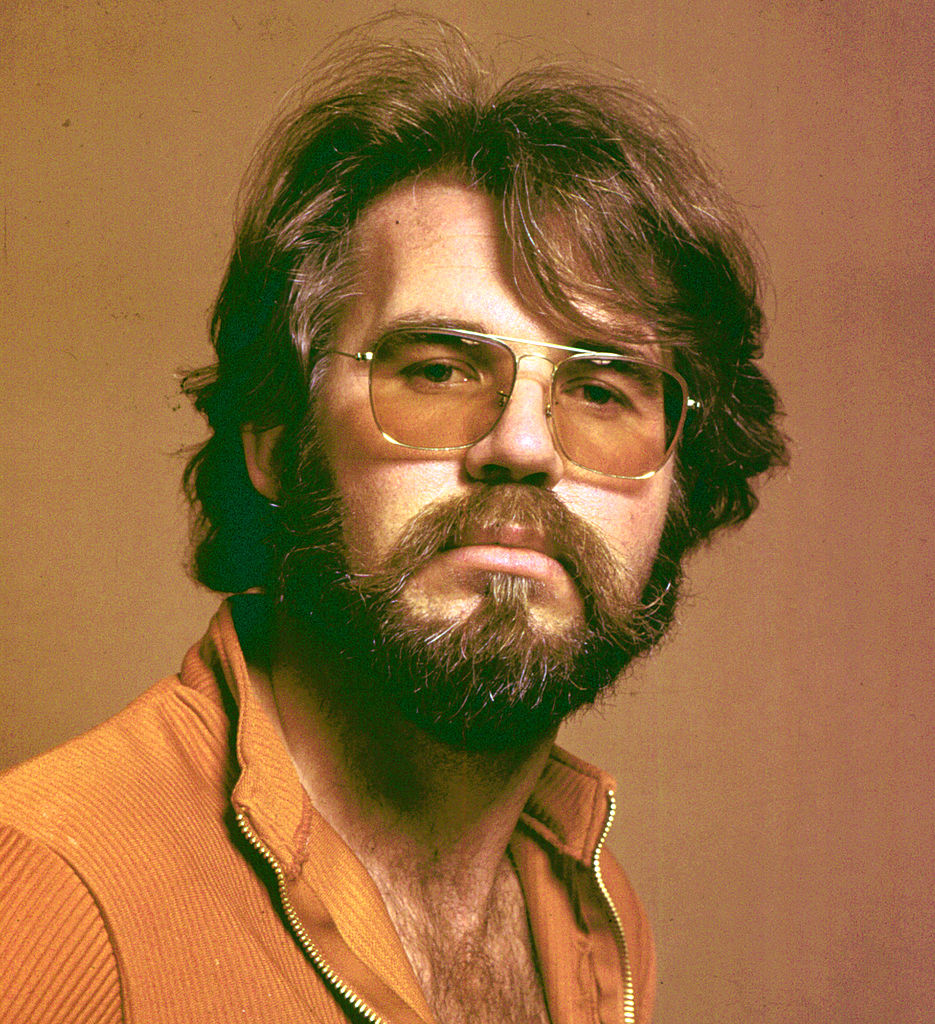 "You know what? I loved her. At 19 I thought, 'This is ok with me.' That was a thing where her parents thought I'd ruined her life and were determined to break me. It didn't work, and it's really sad because I think it could have worked," Kenny told Fox News in 2012.
On September 15, 1958, Janice Gordon gave birth to a daughter, Carole Lynne. But Rogers and Janice soon went separate ways, and Kenny didn't participate in his daughter's upbringing. Instead, Kenny's oldest child was raised by his first wife, Janice Gordon, and her new husband.
Kenny would later regret his decision to not play an active role in Carole's childhood, but he also praised his daughter's stepfather.
"He stepped in at a time that was really awkward for all of us and he became her Dad, and I love him for that," Kenny said.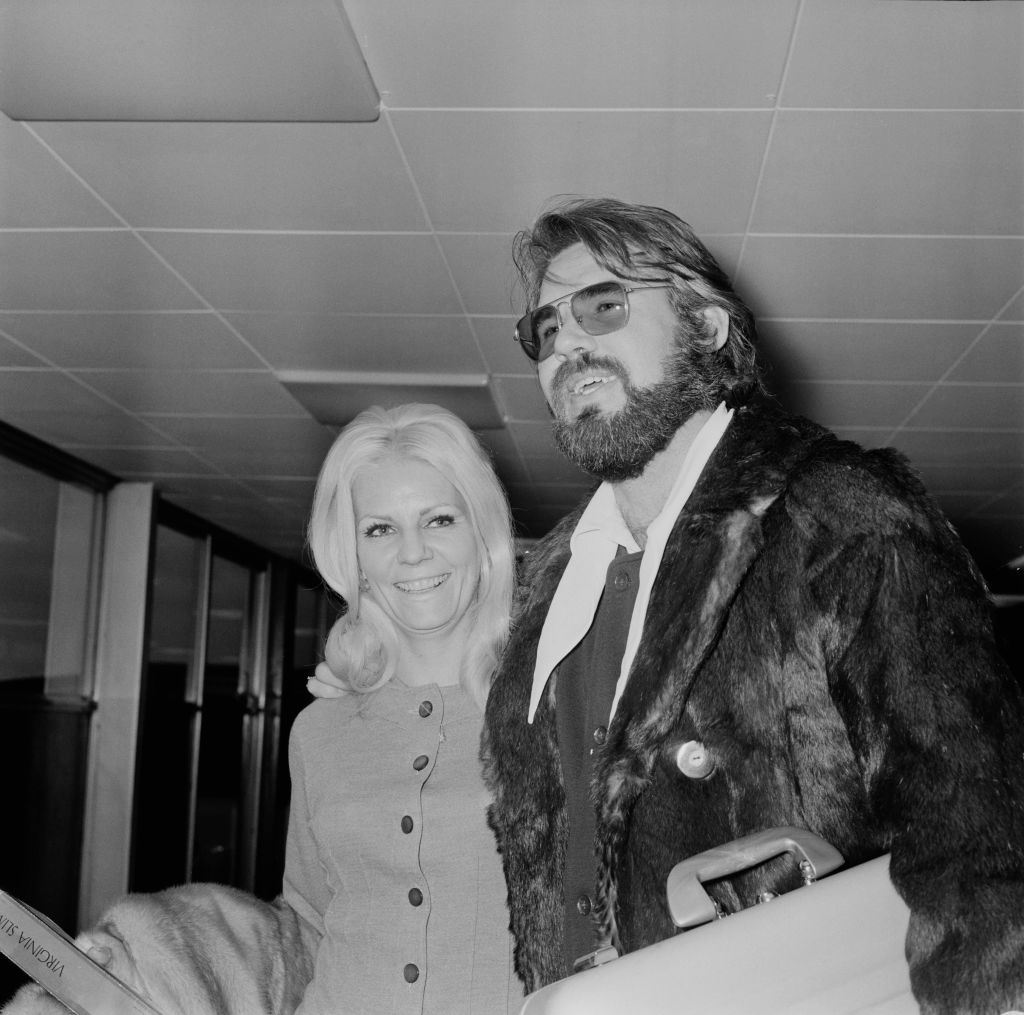 After divorcing Janice in 1960, Kenny met his second wife, Jean. Their marriage lasted three years they didn't have any children together.
"That only lasted three years because we finally realized, 'This isn't right' – and in the end, it was boring for me and for her," Rogers later explained.
Kenny's third marriage was to Margo Anderson. They became husband and wife in 1964 and had one child.
In 1977, Kenny said "I do" to his fourth wife, Marianne Gordon. Kenny and Marianne were married for 16 years and had a harmonious and loving relationship.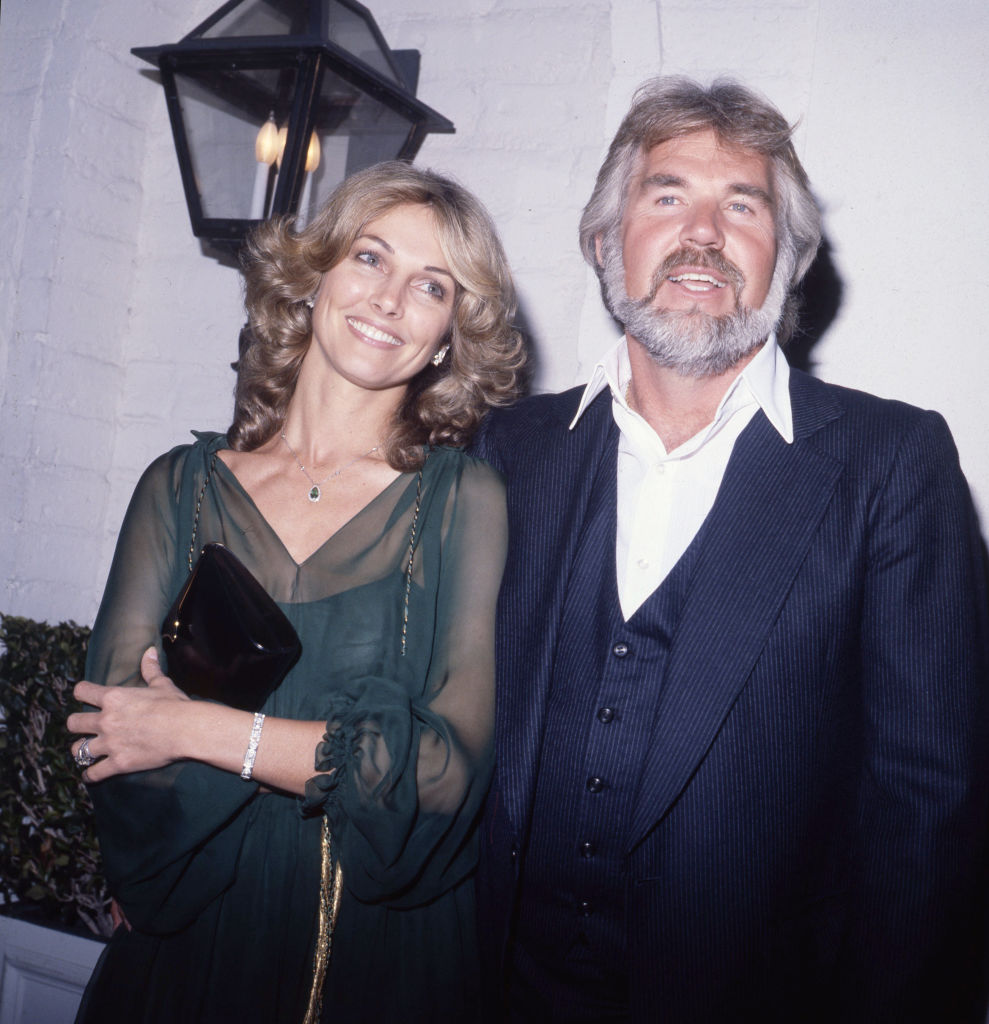 Last year, Marianne opened up and revealed several details about their marriage. According to Marianne, her ex-husband was a very loving and attentive husband – even though he actually went through a minor life crisis when they were together.
Still, Rogers was always happy and Marianne often hung out with her husband on his country music tours.
However, she was forced to stay home when the couple welcomed their son, Christopher, into the world. Unfortunately, the new family constellation became a little too much for Rogers and the marriage.
"In fact, everything was fine until our son Christopher was born – but I wouldn't want him to take any responsibility for this – because that's when Marianne stopped touring with me and stayed home to take care of him."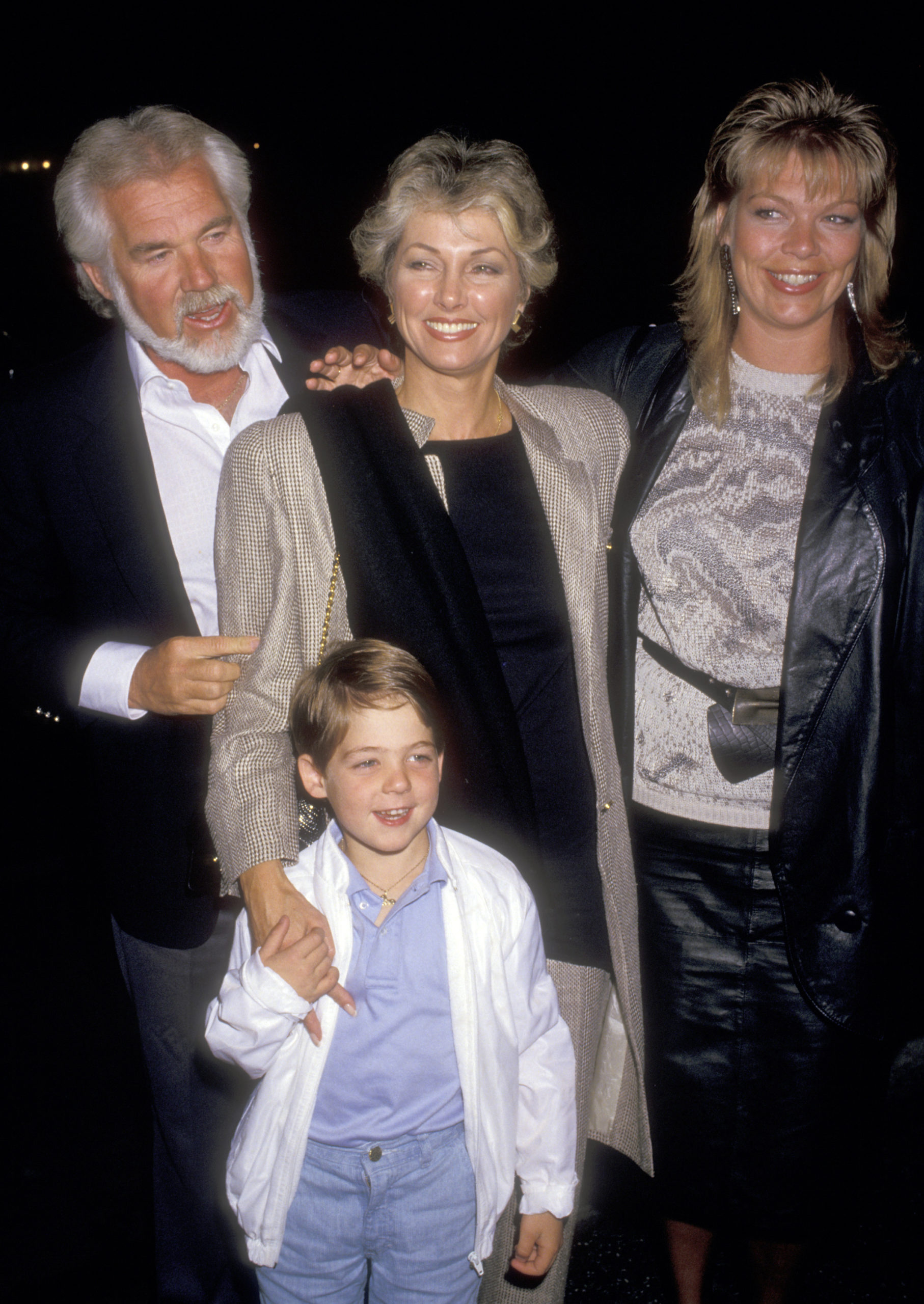 After nearly 17 years together, they divorced in 1993 with one child.
That divorce alone cost Kenny $60 million.
"Marianne really did deserve the $60 million because she is a great girl and we had a perfect marriage for 15 years," Kenny told The Independent.
Wanda Miller Rogers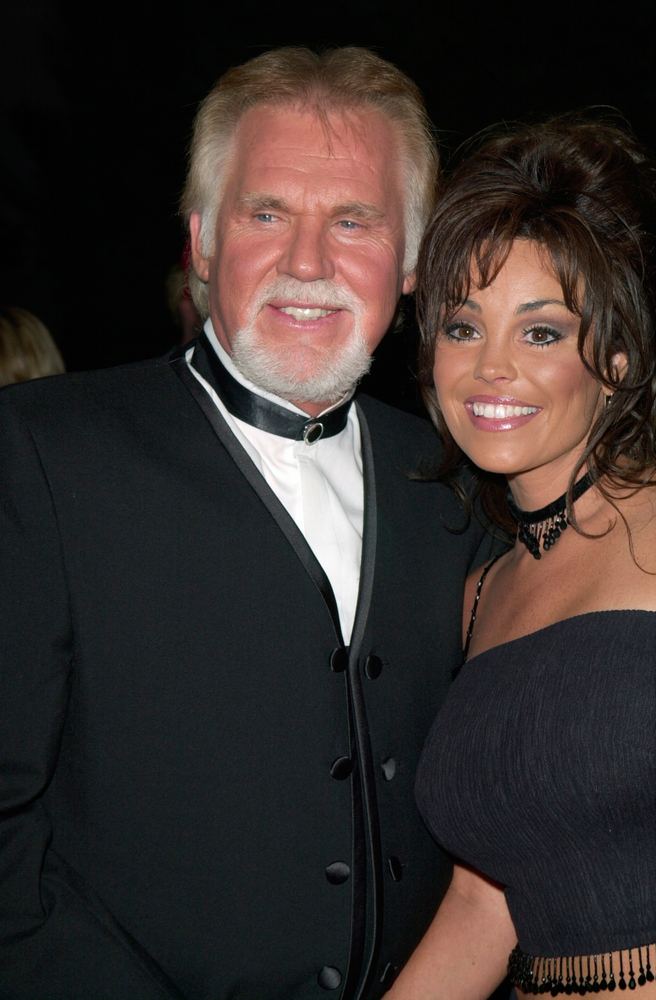 One could definitely say that Kenny had been through a lot of love drama before he met his biggest love and soulmate, Wanda Miller.
Kenny first met Wanda while on a blind date with another woman. He said it was love at first sight.
"I'm honestly not sure she even looked at me, but I saw her. I don't know what and I don't know why, but there was just something incredibly different about her from the minute I saw her," he said of Wanda, who was 26 at the time and working as a hostess at the restaurant.
The two started dating, much to the disapproval of Wanda's parents who didn't like the 28-year age gap between Rogers and their daughter.
"Her parents are two years younger than me. They called me when we started dating and said, 'We want you to know we didn't appreciate what you're doing with our daughter'. And I said, First of all I don't blame you. I don't think I would either, but I will make you a promise. I will never lie to her and I will never lie to you," Rogers told Fox News in 2012.
Identical twin sons
Kenny and Wanda's love was real, and they knew they wanted to share their lives with each other. They married in 1997 and welcomed their identical twin sons, Jordan and Justin, in 2004.
But the fact is that Kenny did hesitate to become a father again. He didn't want to have more children and told his wife he felt he was too old to raise a little kid. But Wanda, who was 28 years younger than Kenny, really wanted her own children.
After a while, Kenny changed his mind after some soul-searching. He felt it was unfair to Wanda to take her child-bearing years and it was a decision he never regretted.
"So we went for it, and when I was told it was twins, man, I was thrilled. So was Wanda. It wasn't just 'We are going to have a baby.' It was totally overwhelming," he said.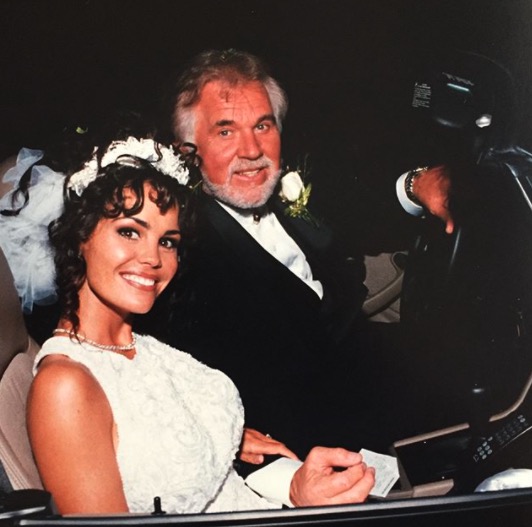 The boys arrived just before Kenny's 66th birthday.
"They say that twins at my age will either make you or break you. Right now I'm leaning towards break. I would kill for the energy they've got," Rogers told People magazine in 2006.
The birth of the twins strengthened the bond between Kenny and Wanda. Kenny realized that he wanted to focus more on the family, which was also one of the reasons he retired from music in 2015.
"You either do what everyone else is doing and you do it better," he told The Associated Press that year and continued: "or you do what no one else is doing and you don't invite comparison."
Wanda Miller Rogers stayed at Kenny's side for nearly three decades and they built a wonderful life together. Kenny also made sure to keep his promise to Wanda's parents and they became close friends.
He also decided to be there for his twin boys no matter what.
"I think I related to that because I have two other grown boys, and I wasn't with them when they were nine," he reflects. "I was with them until they were about eight, and in my autobiography I talk about, there's a fine line between being driven and being selfish, and I think I may have crossed that line a couple of times when I was younger. And I don't wanna do that with the boys. I'm determined to be there and be a dad to them at all costs," Kenny told The Boot.
And at the end of his life, Kenny realized one thing:
"I think being a father is what I'm best at," he said.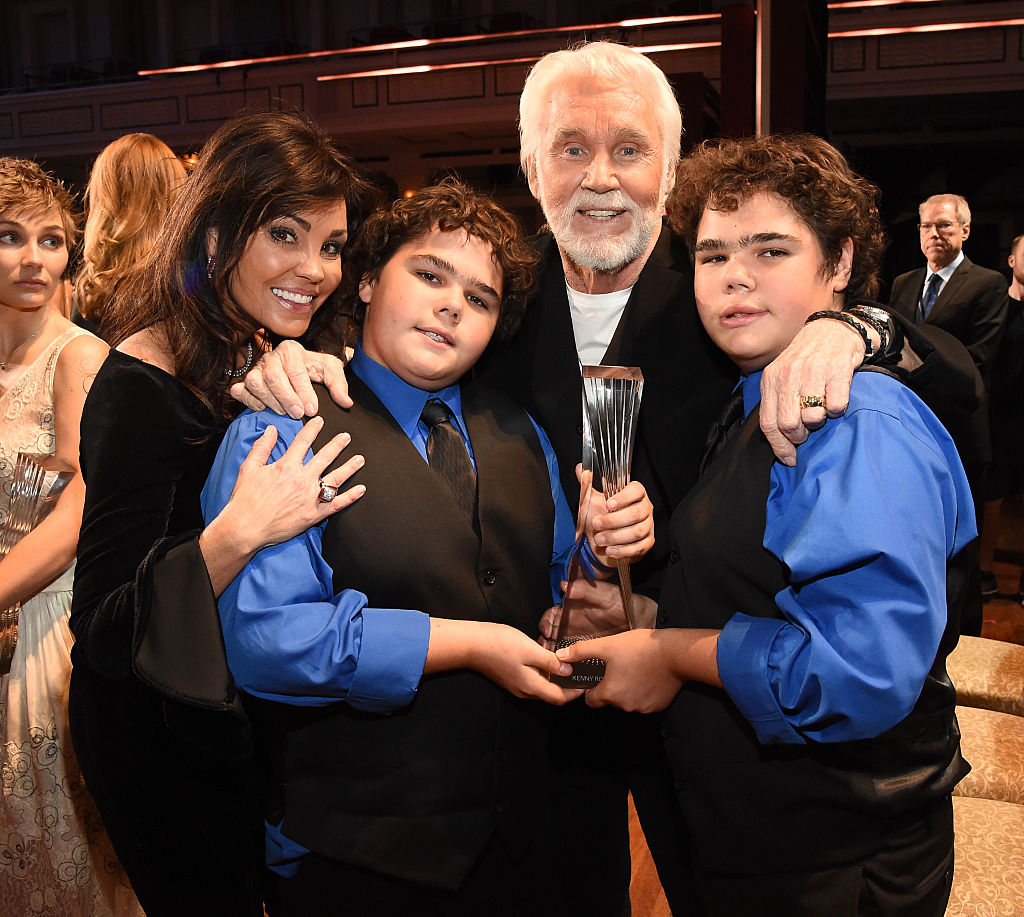 When Kenny died of natural causes at his home in Sandy Springs, Georgia, he was surrounded by Wanda and his children.
Kenny Rogers net worth
At the time of his death, the singer-songwriter, actor, and producer from Texas was valued at $250 million. Kenny managed to accumulate an insane amount of wealth through the 65 albums he recorded, which helped to sell some 165 million records.
According to Closer Weekly, Kenny shared his wealth with his wife Wanda Miller and his five kids: Carole, 61, Kenny Jr., 55, Christopher, 38, and twin sons Justin and Jordan, both 15.
A clear example of Kenny Rogers' enormous wealth was his incredible ranch in Georgia, which the country legend built from scratch over the course of 15 years. Kenny's massive 973-acre estate included a 12,000-square-foot mansion, five guest houses, a lake clubhouse, two swimming pools, two tennis courts, a private 18-hole golf course, three stocked fishing lakes, and an equestrian center.
Located just outside of Athens, Georgia, the "Beaver Dam Farm" was briefly listed for $18 million in 2017, but that price later returned to $6.9 million.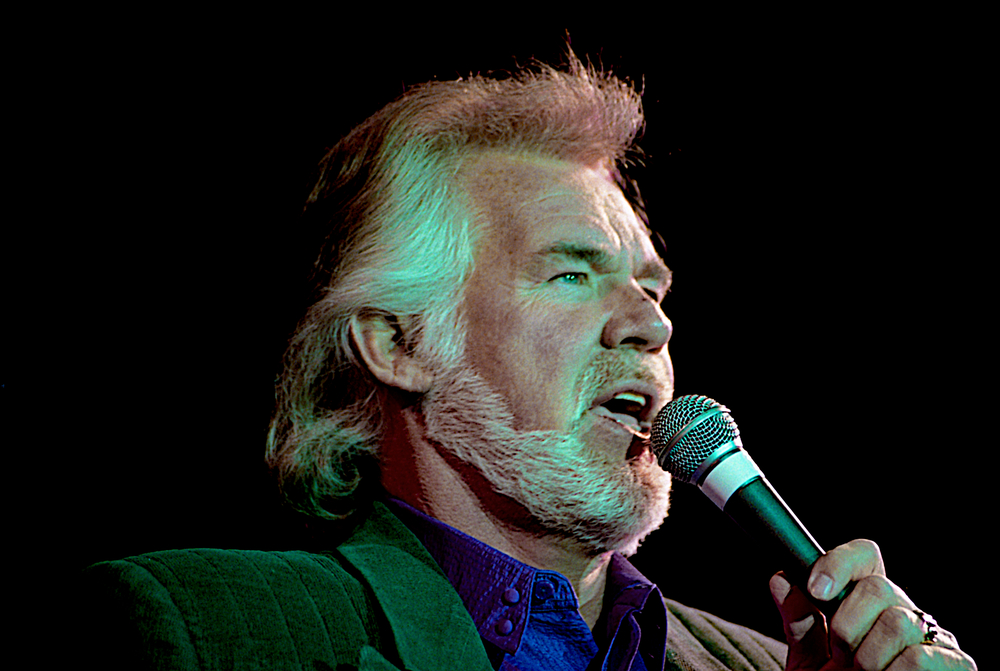 Rest in peace, Kenny. Thank you for the music and all the feel good songs which lifted me up and when I was down or lonesome.