With Nicole Kidman winning countless awards for her work on TV hits such as "Big Little Lies" and movies such as The Hours you'd be forgiven for forgetting that she also has two beautiful daughters with her country music star husband Keith Urban.
The couple, who married in Australia in 2006 after a whirlwind romance, have two daughters 12-year-old Sunday Rose and 9-year-old Faith Margaret.
Secretly engaged
Nicole and Keith met in 2005 at a "G-Day LA" event to honor the work of Australians. In a 2007 interview with Vanity Fair Kidman revealed that she had been secretly engaged to someone when she met Keith Urban.
It took Urban four months to ask Kidman out on a date but they didn't waste any more time and three months later they were engaged.
In a 2015 interview, Kidman admitted they didn't know each other when they got married, holding their ceremony at Cardinal Cerretti Memorial Chapel on the grounds of St Patrick's Estate, Manly in Sydney on 25 June 2006.
"There was an enormous attraction initially and we got engaged after three months and then we got married quickly, but we didn't know each other," the 53-year-old actress said, as per the Metro newspaper.
"We only got to know each other after we were married," she said in the 2017 article.
"I think meeting at a certain age makes a difference. And I trust my gut instinct. From the first minute I met him, there was a feeling of, Ah OK, somehow I've met home. And he had the same feeling. That was all we had but that was the essence of what we worked from."
Nicole Kidman children
Two years later the couple's first daughter Sunday Rose was born in Nashville on July 7, 2008.
Keith shared the joyous news on his website writing: "Earlier this morning Nic gave birth to our beautiful baby girl, Sunday Rose Kidman Urban. We want to thank everybody that has kept us in their thoughts and prayers.
"We feel very blessed and grateful that we can share this joy with all of you today."
Kidman revealed that she had suffered severe morning sickness in the first trimester of her pregnancy, thankfully Sunday Rose, was born naturally weighing 6 lbs, 7.5 oz.
Kidman revealed one of her relatives suggested the name Sunday, shortened to the nickname "Sunny" by her family, after reading about Sunday Reed, an early patron of the arts in Australia.
Two years after Sunday's birth Kidman and Urban had their second daughter. The couple kept the birth of their second biological daughter a secret.
Faith Margaret arrived on December 28 2010 at The Women's Hospital at Centennial in Nashville. At a time the couple released a statement saying: "Our family is truly blessed, and just so thankful, to have been given the gift of baby Faith Margaret.
Keith Urban daughters
"No words can adequately convey the incredible gratitude that we feel for everyone so supportive throughout this process, in particular our gestational carrier."
It's hard to believe the two girls are now 12 and 9 years old as their parents are fiercely protective of their daughters insisting they have a grounded upbringing.
On Mother's Day, this year Urban shared a touching statement with his label, UMG Nashville, about his wife's wonderful parenting skills.
"She's an extraordinary mum, she is. Those girls are very, very lucky, and I feel very lucky that the children I should have in this world happen to be with Nic.
"I don't know anything about raising kids and Nic does, and that comes in extremely, um, it's made for an experience I wouldn't have had without that.
"Her patience, her recognizing them as people and not just little kids is extraordinary. Her attention to honoring their feelings and listening to them right from day one – really being attentive to that is not how I was raised at all, so it's really beautiful to see."
While keeping them out of the spotlight when they do share a picture of their girls, the doting parents don't usually show their faces.
But sometimes it happens, like in the picture below:
Not long ago, Keith also shared a special moment with Nicole hugging her two daughters perched on a tree stump, all with their backs to the camera.
Meanwhile, on Nicole's Instagram page, she shared a baby picture of her daughter Faith Margaret to wish her a Happy 9th Birthday last year.
"Our baby girl is now 9! We love you so much precious precious girl. Happy birthday, Faith! xx " she wrote alongside the adorable picture of her holding her youngest baby.
Nicole and Keith, who have been married for over 14 years, sold their Nashville property and call home most of the year the family farm in Australia.
Despite the couple's collective wealth and the numerous homes, they have in the U.S. and Australia the couple insists on strict ground rules.
Like most sensible parents they have banned TVs in bedrooms at home and have a "no computers in bed" rule.
"We're pretty strict with the boundaries on what we allow in terms of work into our home. I used to have an office in my house and I just got rid of it – it's the best thing I've ever done. I finally went, 'This is not a good thing,'" she explained, as per Country Fan Cast.
The couple, who are regarded as Aussies when in fact Nicole was born in Hawaii and Keith was born in New Zealand, have a few rules for their daughters.
"They don't have a phone and I don't allow them to have an Instagram," Nicole said in an interview with Vanity Fair last year, "I try to keep some sort of boundaries."
Nicole also has two children Isabella, 26, and Connor 24 with her first husband Mission Impossible star Tom Cruise.
The Days of Thunder and Moulin Rouge star also revealed that Sunday and Faith are very musical like their dad: Faith plays violin, while Sunday plays piano.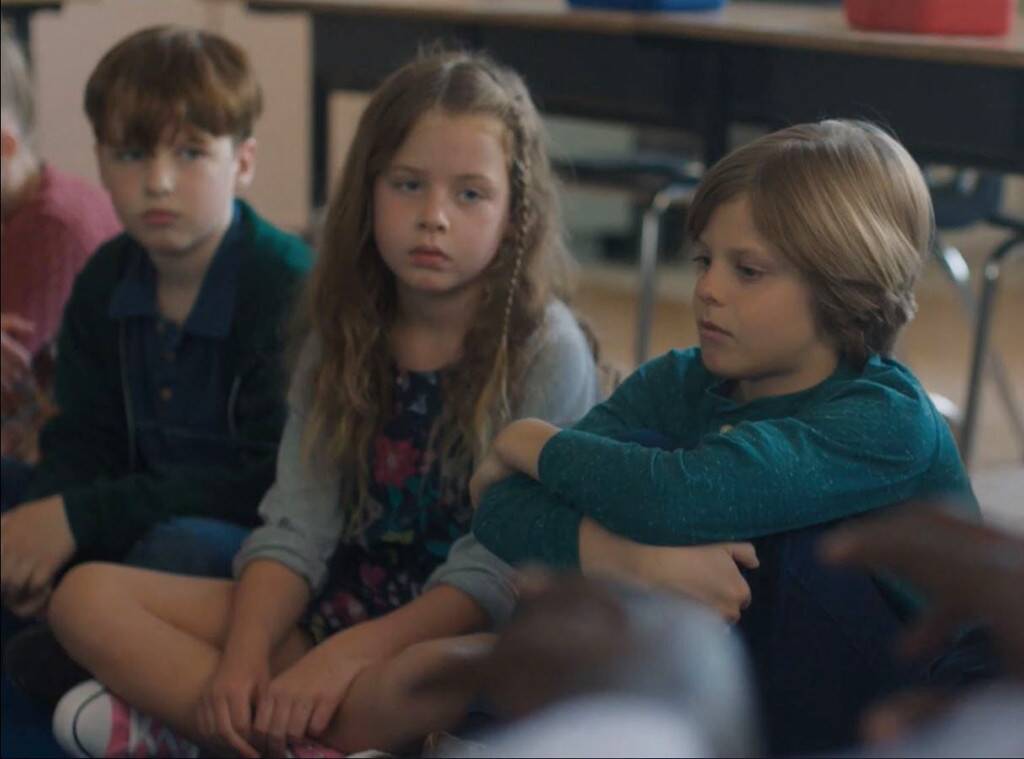 The couple doesn't push any of their interests onto their girls but the sisters were both extras on the set of the award-winning TV show "Big Little Lies" sparking an interest in the big screen with Sunday expressing a desire to be a director, which has made her mom super proud.
Kidman revealed at the annual Elle Women in Hollywood Celebration Sunday's response when she asked her: "What do you want to be when you grow up"?
She said her daughter pondered for a moment the idea of being an astronaut and then confidently told her mother: "I want to be a director. And I'm pretty sure I can make that happen.
"And I went, wow," said Nicole. "That right there, that is progress. For that little girl to be able to say, 'Yeah, I can be a director' – I would never have said that. I said I could be an actress, but I never said a director."
Her sister Faith, known as "Fifi" by her family, is also starting to follow in her mother's footsteps after securing her first voice-over role in Angry Birds 2.
But her doting Oscar-winning mom insists that it's hard to push your desires onto your children.
"You can't get kids into anything, I've realized," Nicole said, as per People magazine. "You can push them a bit, but motivation is a really hard thing. I mean, nobody motivated me to be an actor; if anything they tried to deter me."
As Keith's number one fan, Nicole admits that she can memorize her husband's tour dates at first glance. As well as being an admirer of him as a musician she also praises his dad's skills in helping to keep their two daughters, happy, loved, and grounded.
In a recent interview with Today magazine, Nicole said: "He's such a good man, as I've said before. I'm married to a good man. And the kids have a great father and that's a very beautiful thing to be able to say."
Keith Urban also gushed about his role as a father and how much it has taught him.
"It's an incredible feeling," he said. "And having girls — I love having girls. You know, I come from a family with no sisters and one brother. So, it's been quite the learning curve in a really good way."
He said just having someone to call you dad was amazing.
"I'm like, 'Omigosh! I'm her dad! That's amazing.' That's probably the first thing to me," he told his record label.
The family has been spending a lot of time together during lockdown, playing games alongside their new miniature poodle.
Sunday Rose's birthday last year was spent in Paris, France but for her 12th birthday in July this year was spent much closer to home where the family seems happiest.
Nicole admits that their life away from the screen and stage is probably very different from what people expect.
"I read at the school. We're a very tight-knit family—we get anxious if we're separated for more than two days. We try to have sit-down dinners every night we're here. Friends from school come over. Sometimes we'll have nine kids for dinner." She laughs. "I can live out my fantasy of having lots of children."
And when country music star Keith Urban is on the road, his three girls are usually with him.
Watch the adorable moment in the clip below when Nicole and the couple's two daughters join Keith Urban on stage. Seeing all of them dance around the stage is not only a rare sight but one that fills my heart with joy.
Such a beautiful family who serve to remind us that you can have all the money in the world but spending time at home with loved ones is what makes us all happy.
Please share with all the Kidman and Urban fans you know and help bring a smile to the faces of your loved ones today.